Here's a quick post re-capping the four wonderful bloggers who are advertising at
The Totality
in January (I'll be offering free advertising in February too so keep your eyes peeled for a post explaining how!) I've popped a quick summary below of each one and be sure to click the logos to visit each of these great blogs!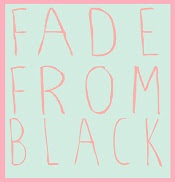 Fade From Black
is a lifestyle blog run by Liberty whose main interests are clothes, makeup, cake and TV. She's generally just awesome. Her "Small Screen Style" posts are a fantastic idea - and, in highlighting
Kat Dennings
and
Mindy Kaling
, she's picked two fantastic and sartorially under-rated actresses to profile in a feature I'm looking forward to running for some time whilst displaying her great taste in Television shows too!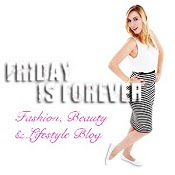 Friday Is Forever
is a UK Fashion, Beauty and Lifestyle blog ran by the lovely Sarah (who loves "fashion, beauty and anything striped"). She's got a fantastic style and can rock the heck out of OOTDs (click
here
for her NYE outfit) - her blog looks amazing, the photography is great and each post is a delight to read.
Love For Fashion
is a site run by Meera, who gives news and views about a variety fashion based topics, from magazine shoots, to what celebrities are wearing at the variety of awards ceremonies that take place to also giving tips on how to style outfits. Be sure to
follow her on Twitter
and
like her on Facebook
too!

Dainty Desires
is a beauty and lifestyle blog ran by Sia who describes herself as having an "unhealthy obsession with anything book and beauty related." Her
latest January sales haul post
shows that she has a great eye for a bargain and a fantastic taste of clothing to boot and is a perfect illustration of the friendly, easy to read style that makes her blog such a joy to browse!