We're all, each of us in the capitalist West, severely panicking right about now aren't we?
It's the same every year - Christmas arrives and none of us know what to do. As snow hits the roads, cars grind to a standstill as everyone seems to forget how best to maneuver vehicles - a collective automobile insanity descends on society. Our elderly, the folks who spend 364 days per year refusing to leave the house, attempt to brave the weather and, inevitably, fall on icy pathways and shatter their pelvis. Kids across the land turn themselves into supergrasses on Santa's behalf as they look for reasons to get their siblings on the naughty list. They're like mini-Stasi officials but with much higher stakes.
Worst of all, and this is inevitable, none of us are anywhere near the end of our Christmas shopping lists. To add to the anarchical chaos around us, we each realise that getting gifts for others is a never ending nightmare.
Jingle All The Way
isn't simply a light-hearted family comedy - its a neo-realist depiction of the hell our lives have become. At this time of year there certainly is something in the air - its dread, panic and stress. (Combined with an essence of friendliness and kinship, of course, lest anyone think I am some type of Scrooge).
Thankfully, there's always good Sammaritans who understand the true nature of Christmas is the spirit of giving. The Totality, then, counts itself amongst this number as we have
another competition
on-site we hope can allay the concerns of at least one of our readers.
The latest giveaway here is the perfect prize for any of our readers who have a brother, cousin, male significant other, father or otherwise who they just don't know what to get for. The two item Man'Stuff bundle is exactly as it sounds - a gift set suitable for men!
One lucky winner (details on how to enter are below) can find themselves the recipient of a Man'Stuff by Technic shaving set (featuring a brush and cream) and an aptly named "Man Can" too. The latter consists of a hair and body wash, soap, nail brush, face cloth and a bottle opener also. Its an ideal stocking filler for any man to wake up to on December 25th!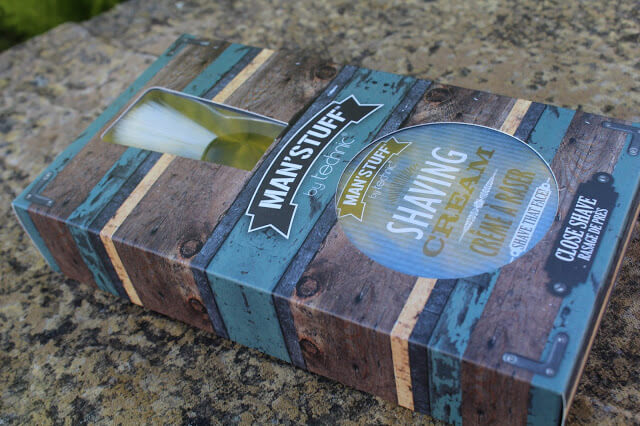 To enter the competition to win this bundle of Man'Stuff products
, simply log-in to the Rafflecopter form below with your name and email address - we promise not to share, or pass on, this data to any third parties but will use this information to contact you if your entry is successful.
Once logged in, you can enter the competition in up to three ways:
The first way to do this is to follow my Twitter account at
@KCBFD
. You can do this through straight through the Rafflecopter form.
A second way to enter is to click on the "Tweet about the competition" option on the Rafflecopter form to enter via a tweeted message.
Alternatively, or as an addition, please leave the name of what present you'd most like Santa to bring you in the comments. Whether its world peace, a Channing Tatum DVD box-set or anything else,
I'd love to hear your answer..
Once you've done this, you can confirm you've left your answer by using the Rafflecopter form (click the "Leave a Blog Post" option and then select the "I commented" box).


a Rafflecopter giveaway

The winners are selected at random through Rafflecopter and will be chosen on December 7th and contacted shortly thereafter.

The prizes will be sent out upon confirmation of your win. There are no cash alternatives and entries can be disqualified at the judge's discretion. Entrants must be 15 or over and have a UK shipping address to enter. Maximum of three entries per person - one comment, one Twitter follow. one blog comment each.

Good luck to one and all!