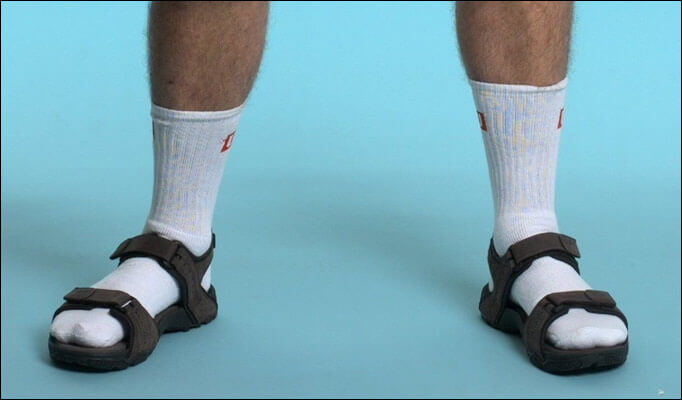 Discerning. It's a great word and one I use over and over again in my written work. Oftentimes I will refer to men with "discerning" tastes usually in context to individuals like myself who prefer nothing better than to compose outfits consisting of suits, or smart trousers and leather lace-up shoes. Yet, I will have to admit something here – a lot of my "discerning" tastes are used to shadow my abject fear of dressing casually; I struggle to do it and, outside of the comfort that a fitted shirt and slim fit pinstripes provide, I'm not overly sure how to "dress down" which has me in all kinds of fear for the summer.
For my previous few holidays abroad I have been to Bruges in the middle of what appeared to be a mild monsoon, Ireland in November which was as sunny as to be expected, and Seoul which greeted me with the comforting site of a foot of snow as soon as I stepped off my flight in Incheon. Many folks when they go away, particularly we Brits, prefer to remove as much clothing as we can and to bask in the hot, hot sun. Yet, to me, there was something reassuring in the fact that I could still embrace the dapper styles that I try and fill my wardrobes with when I go away. Not for me is wearing a pair of England football shorts, flip flops and no top whilst getting drinking Stella Artois and getting frazzled under nature's unrelenting heat of climates my pale, Celtic skin can't handle.
This year, however, is a different story. For the first time since a family holiday to a Spanish isle in my teens (in which I spent the majority of my time inside in a bar which showed pirated copies of then contemporary films like
Minority Report
and
Spiderman
), I am going to be spending this summer in a climate much warmer than the one I am used to in North England's premier city, Bradford. This July I will find myself in the, to my mind, tropical heat of San Fransisco and this is something that terrifies me – I know for a fact I won't be able to spend my stay in a three piece suit and duffel coat like I did in Belgium.
As noted, I'm a guy who likes fine tailoring so it's not even a matter of packing items for the trip nearer the time from items at the back of my wardrobe – I've pretty much got to assemble appropriate holiday clothes from scratch. I don't own a pair of sandals, nor wearable sunglasses, nor shorts and I'm not even really sure of how much of each I should pack! (I'm pretty much a thirty year old "hot vacation" novice.) I've began to peruse a number of outlets for inspiration, such as Joe Browns and
Animal Clothing
, and whilst I can see that each of these places sells high quality casual wear my brain, made complacent by the invariably moderate weather of Britain, struggles to work out how to put together a successful holiday oufit.
There are many rules I can't get my head around. For example, the "no socks with sandals" argument that has been raging for as long as I can imagine – I have no idea where I stand on this front as I've never worn a pair of sandals long enough to break them in (I think men's feet are unsightly, the type of shoe seem unhygienic too) and I'd much prefer to wear a pair of brogues but… how can I possibly team these with shorts?
If anybody has any tips for this holiday novice on how I can wear temperature appropriate clothes I'd love to hear them!
*