Today I had the brainwave that I was going to start my own Fashion awards here at The Totality . Some people may say that April 23rd
is a peculiar date to start this on (why not wait until the year end for example?) And they'd be quite right to point this out. It is peculiar but, alas, I lack the hubris to assume I'll still be of cognitive mind come December – who knows what manner of things could occur between now and the years end?

Others may point out that the very nature of awards giving is superficial and pointless to the core. I'd agree. Yet, inspired somewhat by Company Magazine's own awards shortlist, I decided to compose my own here. (If this stance appears contradictory and hypocritical then I'm going to use the "Hamlet argument" and stress that I'm "complicated" rather than non-consistent.)

So, without further ado, here's the winner of the first award – Best Dressed Lady.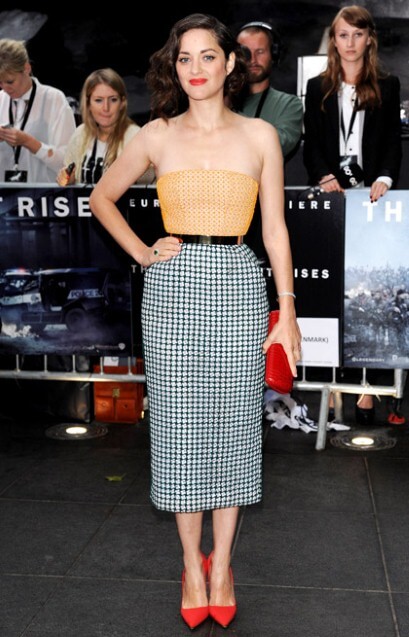 The stereotype that the French dress better than the rest of the world is one which is continually perpetuated by the elegant styles some of its most prominent exports boast. Audrey Tattou, for example, manages to be effortlessly cute whatever the occasion and Eva Green is seldom seen not dripping with sensual style. So, it is hardly a surprise to say that the first ever winner at the Totality awards is a Parisian.

Marion Cotillard is an example of someone who manages to straddle the line between glamour and classy with a degree of success not many can manage. To some "glamour" means going over the top a la a drag queen, to others "classy" means banal; Cotillard is clearly neither of these things and manages too ooze sophistication, elegance and sex appeal in equal amounts.

The key to Cotillard's success is knowing what to accentuate and what to play down. So, for example, it is very rare that the Dark Knight Rises star will be seen in public wearing layers and layers of make-up preferring, instead, to plump for a largely naturalistic style. The exception to this rule is her use of bold lipstick colours which are accentuated further by the subtlety of the rest of her cosmetic choices; this gives her face radiance, and the colour utilised helps play in to the rest of her sartorial compositional choices, often as part of a wider colour blocking motif.

Oftentimes, against cream or neutral coloured dresses, Cotillard will incorporate bold accessories, with the aforementioned aim of colour blocking, which provides a pop without making the ensemble appear OTT or uncoordinated. She does this by making sure the most colourful parts of her outfits are placed at a distance from each other (so, for example, her shoes and belt with be bold rather than having a clashing dress and belt), which breaks up the ensemble and allows each part to shine. Her preference for uber feminine dresses and skirts adds a girly appeal to her outfit choices and, instead of plumping for fads, Cotillard has a timeless glamour which hints at the golden age of Hollywood style. It's been incredibly rare for Cotillard to make an appearance anywhere in the last year without being the best dressed person in the room.


Runner ups:

Lucy Liu is an actress who has often received a fair amount of stick for her style and it's easy to see why; the Elementary star is never one to shy away from the bizarre and experimental and, as such, opens herself up for a lot of ridicule. Whilst her brave approach to fashion may deliver it's fair share of misses (the actress was one of the first to embrace heel-less heels), when the stars align Liu manages to achieve something few actresses or celebrities do: dazzling originality. Although much maligned at the time, I don't believe many people this year will get close to recreating the fresh-faced and delightfully eccentric style the actress displayed at this year's Golden Globes and, for that, I have to applaud her.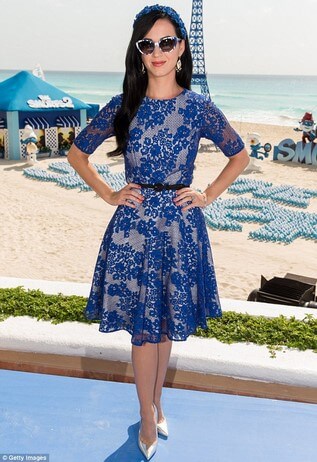 Runner Up:
Katy Perry, like Liu, is a lady who has little to no qualms with wearing the boldest clothes imaginable in her attempts at expressing herself through her style choices. Whether it is onstage, or as part of her
holiday wardrobe
, the Firework singer has absolutely no problems with wearing the most attention grabbing ensembles imaginable and has a style that can only be described as "fabulous". Those looking for
holiday clothes for women
could do worse than embracing the OTT style that the songstress has made her own!
*