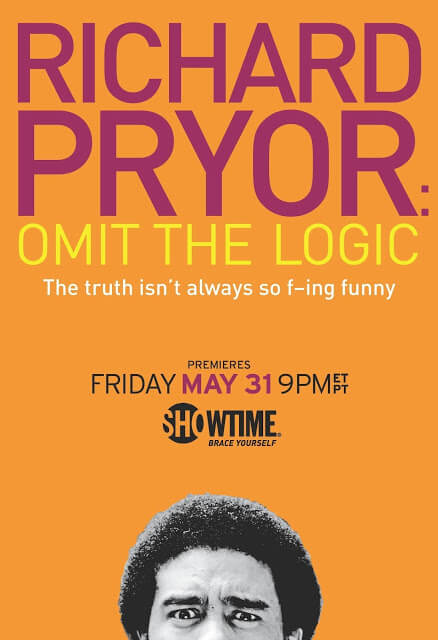 Omit The Logic
documents the life of a fascinating man, the legendary comedian Richard Pryor, in a less than fascinating fashion.
Marina Zenovich's latest movie falls victim to many of the ills her modern documentary making peers do also - primarily, the belief that an interesting central subject automatically makes for an intriguing and insightful movie.
Sadly,
Omit The Logic
never really goes beyond the surface of Pryor; fans of the comedian will find themselves confronted with anecdotes concerning his wild behaviour which have been rolled out with regularity throughout the years and very little else. There are many "whats" in the movie but not many attempts at asking "why?" That Zenovich doesn't find the motivations behind Pryor's on and off-stage actions an area of intellectual curiosity in simply baffling.
The most telling aspect of the documentary stems from it's title:
Omit The Logic
is a quote from one of the talking heads on display who offers this philosophy as a kind of verbal shrug. If we are to understand Richard Pryor, it is suggested, we should omit the logic. Nobody suggests a secondary step for this process.
We leave the documentary knowing a lot about what Richard Pryor did but we're no closer to knowing who he actually was. Zenovich's film is, sadly, full of omissions and very little logic too. A wasted opportunity.