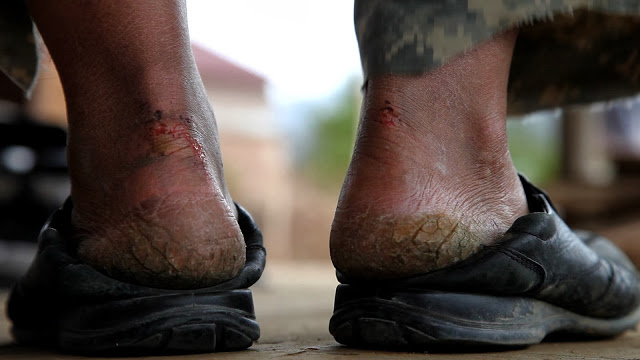 Kim Ki-duk's
Arirang
is a documentary in which the Korean auteur uses digital film-making to both liberate himself and, unfortunately, over indulge himself too.
The feature, shot and starring Kim in a one man production, is a clearly cathartic film in which the director shoots his daily thoughts to camera during a self-imposed exile from society. Guilt-ridden by a near fatal accident on set in his previous film
Dream
, Kim uses a digital camera as equal parts therapist and confessional diary; the results, as to be expected, are raw and grotesquely uncomfortable. Depressed and in an existential funk, Kim bares his soul to the camera as he attempts to heal himself by transitioning his trauma to art.
Throughout the film Kim cries on-screen multiple times – he sings the nationalist tune which gives the movie its title and tears flow; he watches his own films and his eyes can't stand the beauty. Pity soon turns to a very different emotion as the audience listen to him rant about how underappreciated he is and how his films deserve more recognition in the awards stakes.
Arirang
quickly becomes infuriating.
Through it's content and form,
Arirang
is clearly not a film made with a mass audience in mind – indeed, it's apparent that the intended audience of the movie is one sole viewer. And when this thought dawns, it is not unkind to ask why Kim has released this documentary. Whilst many have praised the feature for its lack of convention, at points the self-pitying whines of a grown man come too recognisably close to the type of indulgent videos teenagers upload to Youtube every day. If they are art, then so is
Arirang
; the opposite is true also.