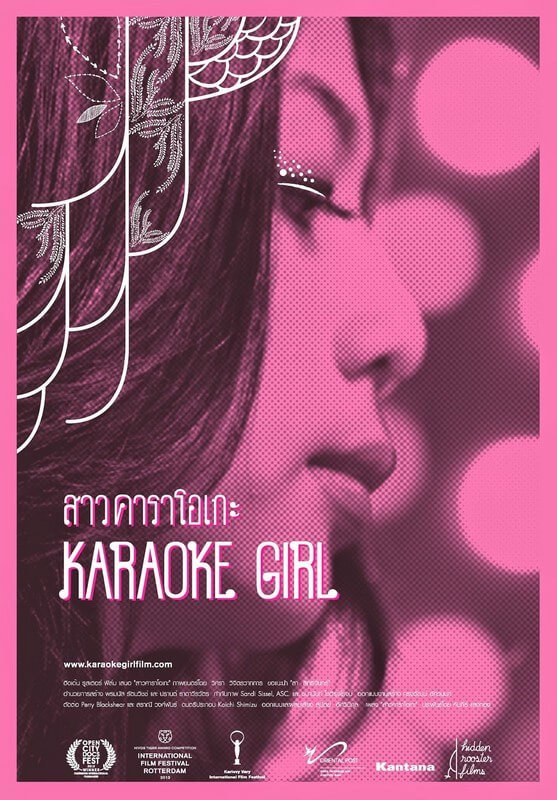 Karaoke Girl
, like Jonathan Glazer's
Under The Skin
or Mike Ott's
Pearblossom HWY
, is a modern piece of beguiling cinema which bends the limits of documentary and fiction film-making alike in order to tell its story.
Directed and written by Visra Vichit-Vadakan,
Karaoke Girl
(AKA
Sao Karaoke
) focuses on the tale of a young country girl Sa (Sa Sittijun) who supports her family with a supplementary income as an escort in Bangkok.
Assembled with scripted scenes and documentary footage from Sa's own life, Vichit-Vadakan's film possesses a dream-like quality and a morose understatement. The bright lights of the nation's capital reflect our protagonist's dreams whilst the downbeat melancholy of the film's score more accurately represents her reality.
On paper, the miserablist narrative of a young girl finding herself trapped in an existentially deflating life may sound like the avaricious excesses of a melodramatic Hollywood screen-writer, yet (were we to ever mistake this film for a fictional flight of fancy),
Karaoke Girl
's documentary footage reminds us that the tale we are witnessing is heart-wrenchingly true. As Sa returns to her hometown and reminisces over an enchanted childhood, the gulf between Sa's fond memories and her current life comes into view with a forceful, devastating melancholy.
A slender 77 minutes long,
Karaoke Girl
is a graceful and forlorn, elegant meditation of sadness. Despite the clever blend of cinematic forms, however, the film often feels slight, minimal and devoid of larger themes. An interesting curio, and a fascinating view cast beyond the typical "tourist's eye" of Bangkok,
Karaoke Girl
represents an intriguing introduction to director Vichit-Vadakan's career.
The movie is distributed by
Hidden Rooster Films
; a company "committed to fostering the local Thai independent film industry".