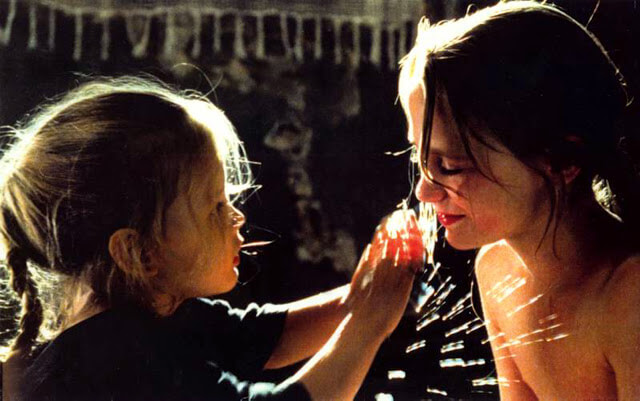 Crows
(
Wrony
) is an askew and oblique voyage into a childhood wilderness. Dorota Kedzierzawska's film documents a youth of solitude and abandonment, a place devoid of joy - happiness is nothing more than an emotion which happens to others, sorrow the only certain presence. The Polish movie, lensed with stark sincerity, slips between lucidity and nightmares but is fueled entirely by a recognisable, and modest, desire for misery to go away.
Crows
stars Karolina Ostronza in the titular role - a young girl who want to skip completely the pains of childhood; the longing for absent parents, the injustice of teacher tyranny, the sorrow of friendlessness. She is both attracted to, and repulsed, by the alien world of adulthood but, when given the opportunity to ascend to the latter, Crow decides to take it - she kidnaps a child younger than herself with the aim to play surrogate mother.
From an adult mind, such decision-making may make little sense but, skilfully, Kedzierzawksa's film is brought to us from an entirely different place. Told not from the detached persepective of a grown-up, the movie unfolds as it would in the mind of a child - confusing, lacking obvious cohesion, and ready to snap moods on a whim. It is because of this, this strange and unique film gets its power and earnesty. A startling, often puzzling work, Kedzierzawksa's work will not be to all tastes but acts as a delightful, flip-side curio to the many films which overly sentimentalise childhood through the rose-tinted perspective of grown-up nostalgia.