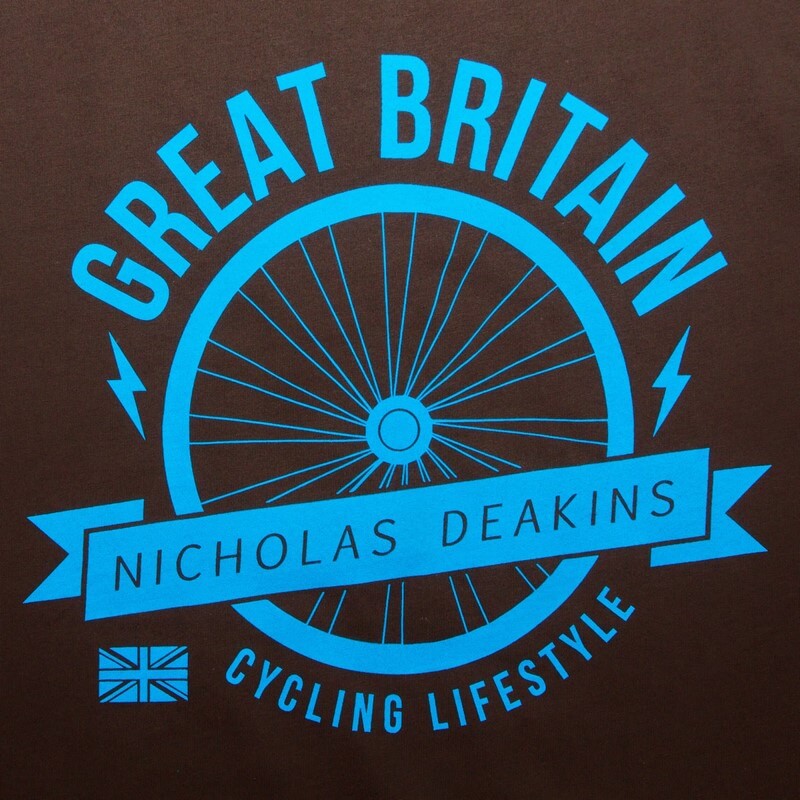 We in Yorkshire are a proud bunch, particularly when it comes to sport and our success. As such, I doubt a single person in the country has not been made aware of
our glorious county's Olympics blitz in 2012
(seven golds, two silvers, three bronzes - if we were a country, we'd have been twelfth best in the world). Similarly, if you give me a pint and the merest hint of an invitation, I can get misty eyed on command recalling the Leeds United midfield of 1992 and the same year's epic Charity Shield versus Liverpool. Glory days indeed.
It is fitting then, as
the Grand Depart rolls into Yorkshire this weekend
, that a local company has decided to mark this historic sporting occasion with the release of special, limited edition celebratory T-shirts.
Leeds brand Nicholas Deakins,
whom I've previously showcased at The Totality
, have launched their latest line of menswear - and its all about Blood, Sweat and Gears!
Available for just £25, the brand boast an array of designs including those pictured on the page and all in keeping with Deakins' celebrated retro sports-casual look and tone. The full collection, alongside the rest of Nicholas Deakins' latest ranges, can be found
here
.
With Leeds lad James Milner in this year's World Cup squad, perhaps it won't be too long again until we folks in God's Own County will have something to celebrate again. Or, perhaps, maybe it will.