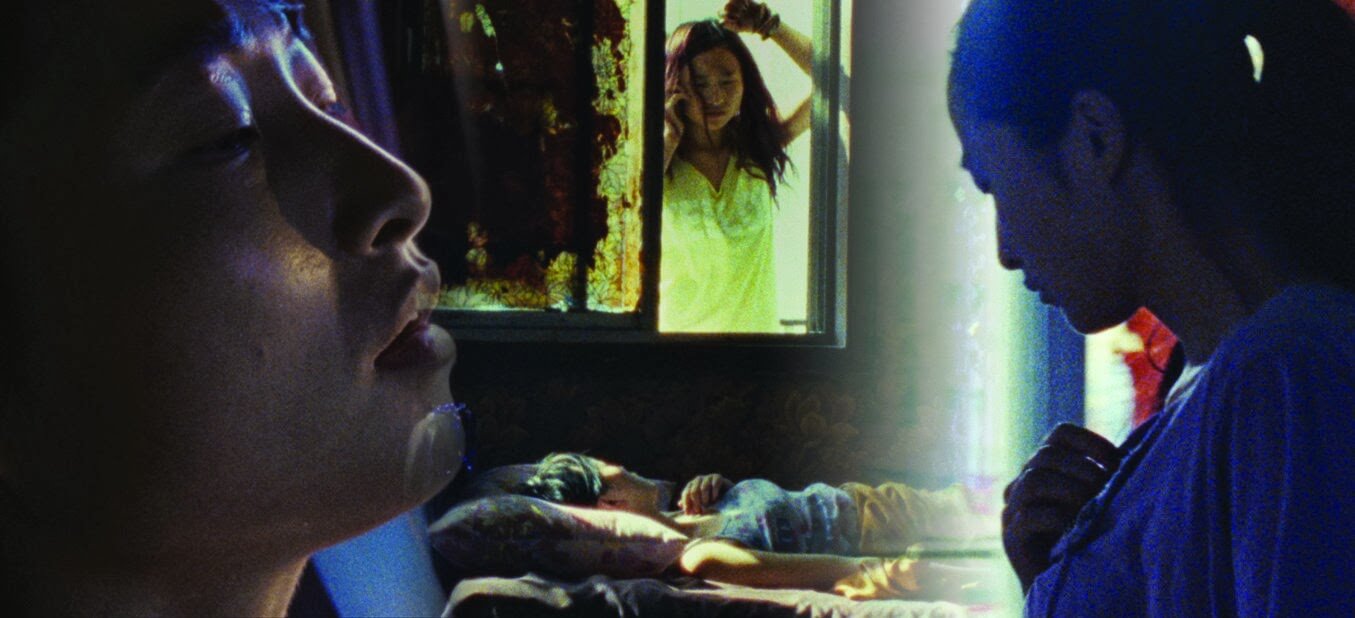 A Fallible Girl
is a film which radiates wooziness through stylised neon hues and hazy snippets of narrative; instead of throwing the audience in to the deep end, Conrad Clark's lushly intense movie intoxicates the audience with ripples and waves of amorphous scenery before we have time to fully acclimatize. Saxophones blast with cacophonous glee as a meditative camera tilts and whirls with weightless enthusiasm through a world tinged with blue - the resulting feeling of melancholy, an emotion which hits before any attempt to figure out plot can be realised, colours the morose feature which is about to unfold.
Clark's Dubai is a country in which loneliness is painstakingly experienced in crowds; invisible clouds of solitude poison the air. It is also a country which represents the crushing power of globalisation, and the dehumanising effects of capitalism, an illness spreading virus-style across the earth. Over 80% of the population of Dubai come from outside the United Arab Emirates and it is Li Fei (Sang Juan), a Chinese immigrant, who represents our lead in
A Fallible Girl
. Like all immigrants to Dubai, her rights are, to say the least, rather limited.
A highly stylised film, Conrad's latest feature showcases a director perfectly in control of the aesthetic side of movie-making. Languid and temporal,
A Fallible Girl
impresses as a tonal piece but often leaves the audience emotionally distant. Filmed entirely in the present, all hints at back-story and context are largely absent; Conrad's movie never aspires to be anything as lucid as a portrait leaving the audience to instead connect the faint dots presented to us.