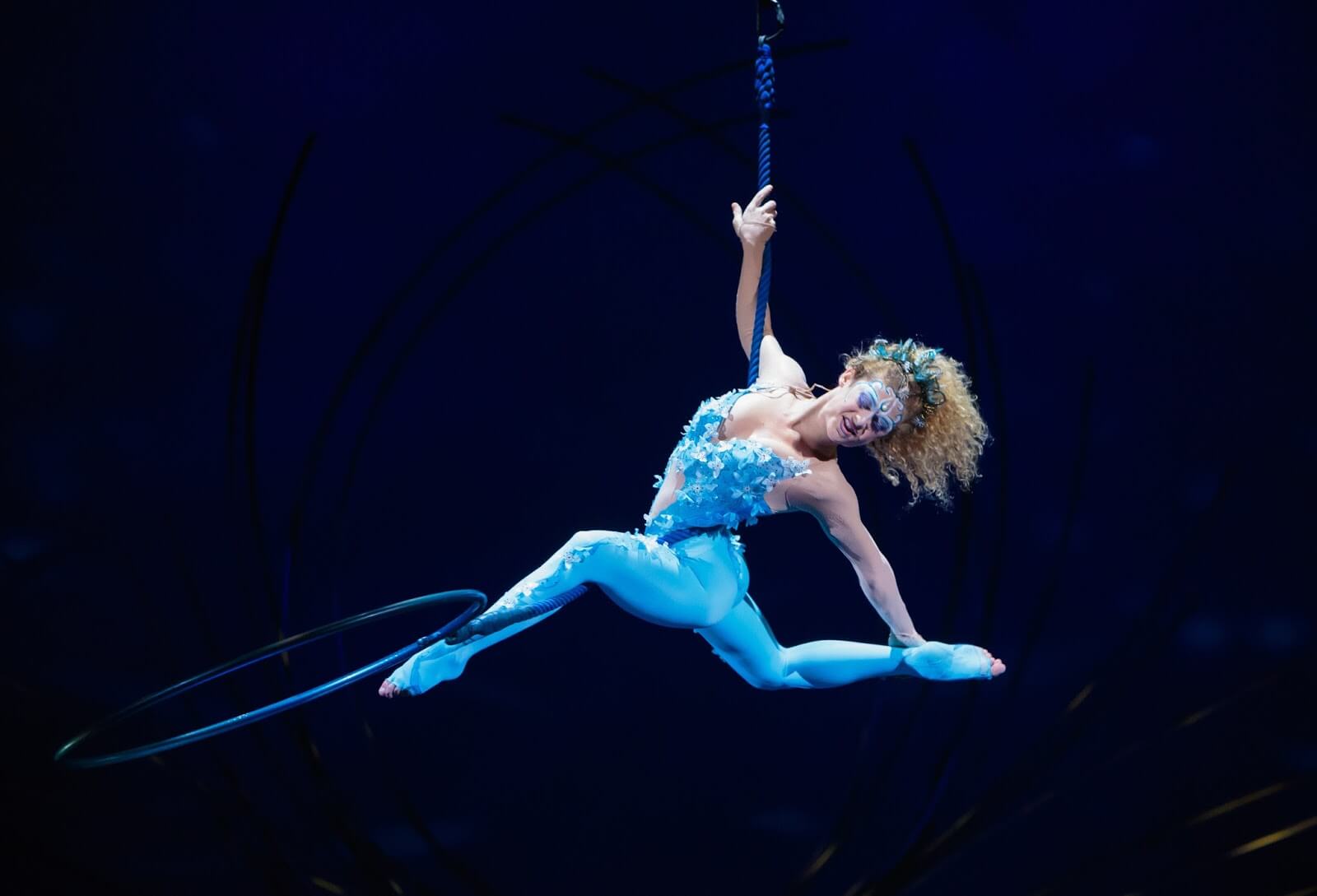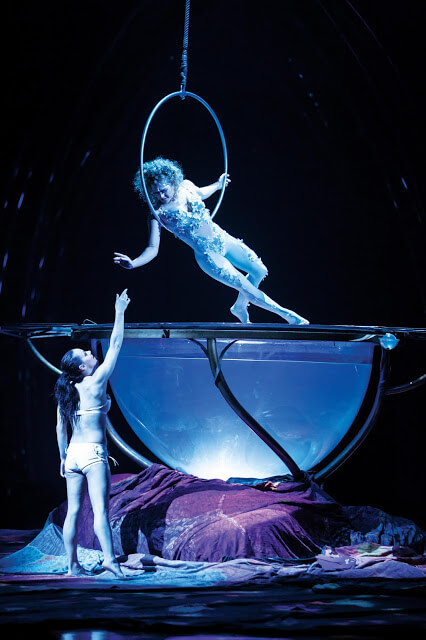 Long time readers of this site will remember my trip to the weird and wonderful world of Las Vegas earlier this year.
Aside from indulging in the
odd alcoholic beverage in decadent establishments
, and visiting my personal Mecca (
Everything Coca-Cola
), I fell in love with the glitz and the glamour of the place; the sense of occasion, the feeling of extravagance.
Nowhere could my fondness for Las Vegas be better encapsulated than in the many bravura shows on display there, enchanting audiences night after night.
A part of me still giggles with euphoric glee as I recall
Evil Dead - The Musical
, yet it is the multiple Cirque Du Soleil shows which really encapture the vibe of Sin City. Although I was sad to ultimately leave Nevada as my trip concluded, I was thrilled to take memories of Cirque's
Zarkana
show with me.
As fond as my recollections of Las Vegas are, my accountant sadly won't be allowing me the gratification of a return to the place any time soon. As such, I'm glad to report my desire to return has been assuaged somewhat by Cirque Du Soleil's new show rolling up in England. I could get my fix of world-class acrobatics, breath-taking stunt-work and intense musical performances without hopping a plane after all. My wallet has never been happier and, I'm happy to report, seldom have I been so satisfied with a live show either.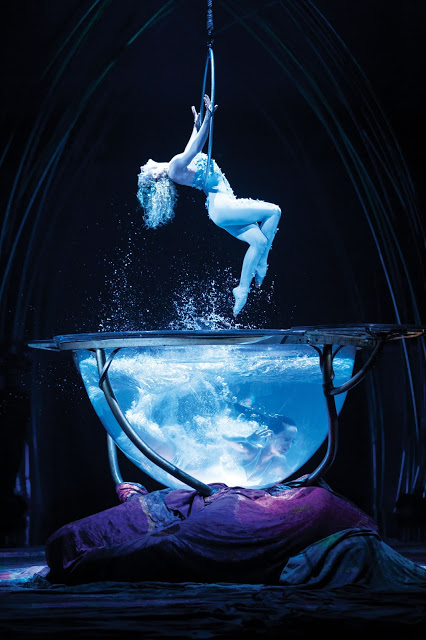 Amaluna
, currently located under a specifically assembled Big Top next to the Trafford Centre in Manchester, may be the most aesthetically pleasing show I've ever had the pleasure of viewing.
The performance brings all the thrills of a circus - the death defying stunts, the seemingly impossible contortions, and the flamboyant costumes - and combines it with a romantic story of a love which must battle for survival. The saying "something for all the family" is overused but in this instance rings true. As I sat transfixed on opening night I heard children gasp in a combination of terror and delight, adults laughing in uproarious cacophony and, as our male protagonist appeared shirtless, even the odd wolf whistle or too.
To say the show was mind-blowing would be an understatement. Some of the wire-work, leaps and twists conducted by the cast of the show seemed physically and gravitationally impossible. I would have liked to have seen a lay-person, such as myself, attempt and fail some of the stunts for reference - just to show how truly ludicrously preposterous some of these feats were.
My favourite thing about Amaluna, and indeed each of Cirque's shows, is that these are performances which you don't just watch but ones you take with you. The wonder of bodies flying across the stage in unison is something one stores with them, in their memory and in their soul, for long after the applause has died down from the cast's final bow. This is a circus show at its best; a magical performance.
You can find out more about the
Cirque du Soleil by clicking here
.