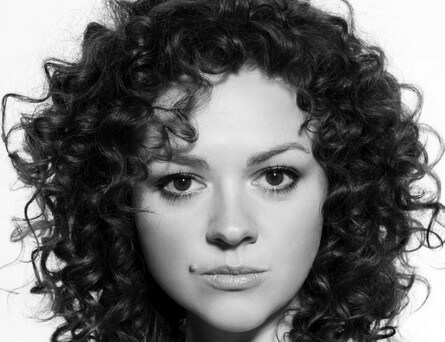 Every time
Terence Davies
releases a new film, movie critics will find themselves falling over one another to lavish the most ornate superlatives upon it as possible.
A Quiet Passion
, the latest feature from the Liverpudlian, shows no signs of booking the trend - indeed, no less a source than
The New Yorker
opined that: "
A Quiet Passion
will take its place as one of his finest creations, as one of the great movies of the time".
The film, which stars Cynthia Nixon as the reclusive American poet Emily Dickinson, has been charming audiences at festivals throughout 2016; as to be expected from a Davies movie, critics have praised the direction and composition of images found within. The only more consistent note stemming from reviews has been the praise for
Catherine Bailey
's performance as the outspoken Vryling Buffam - a character who, in bucking societal norms, provided inspiration for Dickinson.
The ostentatious portrayal,
labelled "fabulously arch" by the Guardian
, and one of "infectious verve"
by IndieWire
, is the latest outing for the actress who has quietly assembled a diverse and highly impressive CV of roles on both stage and screen - from
Mr Selfridge
to
Eastenders
, and
Holby City
to
The Sarah Jane Adventures
, through to lead roles at the Young Vic and for the Royal Shakespeare Company.
I was delighted to catch up with the actress to discuss
A Quiet Passion
, great female characters and the challenges of preparing for roles.
A Quiet Passion, like a lot of Terence Davies' previous works, is rather genteel and mannered whilst, in contrast, the character of Vryling is certainly not. She's brazen and confident – in a lot of ways, she appears as a Tyler Durden-esque character to Emily Dickinson in that she represents a self-assured and outwardly eloquent aspiration figure for the poet in her lowest moments.

Did Mr. Davies direct you in a different manner to other performers? How did you speak with one another about the role and character?
I love the idea of Vryling Buffam being like Tyler Durden, what a brilliant comparison! I suppose she could be seen as Emily's alter ego in some ways with her outspoken views and flamboyant style, but I think Emily has her own mind, and is mischievous, both before and after she meets Vryling, or Miss VB as she was referred to on set. It may be that Miss VB gives Emily the impetus to speak out, and speak up, especially in exchanges with her brother Austin. It is the tragedy of her leaving Emily's world to become a 'wife' that causes Emily so much pain.
As for Terence's approach, he was very clear about how he wanted Miss VB to come across, so as a starting point he gave me the reference of Olivia De Havilland in the 1949 Film
The Heiress
. De Havilland has a delightfully soft and rather 'vintage' American accent which was an important factor for Terence, who didn't want there to be anything rushed or modern about my character.
I believe
A Quiet Passion
beautifully depicts a world where the way people spoke was an art form, and Miss VB takes that to the limit. There was no TV or internet, so social interaction and the way you spoke and engaged with others was an important and entertaining way of spending your time. Speaking such witty repartee felt like performing Noel Coward at times, and it was a thrill to play a character who knows she is impressing her friends with the arrangement of her words. To be given licence to speak in a performative way about heavy subjects such as religion, war and gender politics was a rare joy. I should also add that Terence wanted Miss VB to be fun and mischievous. He is utterly hilarious himself and a superb raconteur, so that provided a lot of inspiration for me too!
Vryling is a very interesting character – she's one of the more straightforward speakers in this puritan and restrained world Mr Davies presents. How did you go about researching and preparing for the performance?
Vryling is a great rhetorician and has forward-thinking views for her time, but there is a conflict in that she leaves her old life to go and marry a maths professor, because societal pressure demands it. That in itself gave me an insight into just how radical a woman would have to be to choose an unconventional lifestyle, and despite all Miss VB's courage and wit, she does not choose to defy convention in the same way Emily does.
Researching a character from another era is a challenge because you want to retain authenticity for the age in which they lived, without making the performance into a history lesson. Being immersed in an environment which includes horses and carriages and corsets gave me a useful way into the world of the story, and helped me not to feel like a 21st century person at all. There are social conventions that are well documented and feature in the film, such as the use (or not) of dance cards, and indeed dancing itself. Employment of fans, parasols and gloves all come with mannerisms you can glean from other art forms if you want inspiration.
For example, as my recent screen work has included
And Then There Were None
and
Mr Selfridge
, both set in the 1930s, as well as a play about WWI called
Dr Scroggy's War
, I have a habit of visiting the
National Portrait Gallery
, where pictures of real people through the ages give an insight into how they would stand or sit. As I mentioned, Terence's reference for
The Heiress
was terrific for the accent, but I also revisited
Gone With The Wind
so I could see how people trussed up in 19th century costumes move and interact. As for Miss Vryling Wilder Buffam herself, she did exist in real life, but was nothing like the character Terence wrote, so I committed to bringing Terence's character alive as opposed to impersonating a real life person.
There's a certain theatrical feel to many elements of A Quiet Passion – the structure takes the form of interlinked tableaux and it easy to imagine a stage adaptation from the screenplay. Do you think your West End background helped prepare you for this performance?
How fascinating that you could imagine it on the stage, that would be amazing. Some of the exchanges Terence wrote were reminiscent of
Coward
, and even
Dorothy Parker
, which might give the film the theatrical quality you recognised. It certainly helped me as an actor who has done a lot of Shakespeare to get my head around speaking in a different way, a different language almost.
The challenge is to make poetry into something active where you are affecting those in the scene with you, and live performance requires a certain muscularity of thought and voice to access the other players as well as an audience. Of course if you are mic'd up on set you don't want to be projecting at full capacity to someone sitting right next to you, the sound department would not be impressed either. From stints in shows like
The 39 Steps
and several plays at Shakespeare's Globe, I have learnt that live performance and the immediate feedback you get from an audience can offer a good grounding in tempering a playing style to suit the space you are working in.
The film features a rather pleasant, albeit unusual, mix of screwball comedy dialogue and sharp one-line gags but delivered within the often solemn confines of period film setting. Was there a challenge in finding the right tone in preparing for the role? And was it these unique elements that attracted to the script?
The period setting is exquisite, and certainly helped to convey the mood Terence was after, but my guess is that you don't want that to dilute the story, which hopefully still speaks to us from across the centuries. For that reason I felt it was important to be as interrogative with the text as I would with any modern piece, so as not to be reverential or precious about it.
With any classical text I have an exercise where I translate it into my own words so I know exactly what the character is saying and what they want. Then you can layer on the social conventions of the time, such as learning how to curtsey, or developing an accent. But I would say the basis when dealing with a script is to find out what the character wants from the scene, and what actions they might play in order to get it. With this particular script I was fascinated by the detail in Terence's writing, such as his selection of music to accompany certain scenes, along with the intertwining of Emily's poems. In fact it read a bit like an epic poem, and the pace and majesty of it was so striking and unusual. That coupled with the telling of a story about America's foremost poet of the 19th Century who also happened to be a woman, made accepting this project a no-brainer for me!
What is it that attracts you to the characters you play? What would you make you excited as an actor to read whilst perusing a script?
It is exciting when female characters have a name, and talk to each other about something other than a man – otherwise known as passing the '
Bechdel Test
'! It is also great to read a description that avoids talking about a female character's physical attributes.
Film producer
Ross Putman highlighted this trend on Twitter recently
by posting actual character descriptions that are quite shocking in their objectification of women. As for scripts I would love to read, well I have been stoked by watching
The Killing
recently, and love the fact that the central character is a woman, and a mother, but that she is not defined by either of those factors or by her relationship to a man – the drama is about her solving crimes. I would be very inspired if a script like that arrived. I also have to say that the writing on
Happy Valley
is off the scale; Sally Wainwright is a genius and Sarah Lancashire who plays the lead is extraordinary.
A Quiet Passion has joined the recent likes of Amma Asante's Belle as examples of historical dramas which are used to spark discussion around contemporary issues – in this case, gender politics is a recurring theme. Why do you think that the genre is used so often to navigate conversations around these issues?
I hope it can give the audience an insight into history and to realise that people who lived in the past had similar struggles to ours today. I think it was Julian Barnes who said "History is like a raw onion sandwich, it repeats" and so telling stories from a long time ago and making them pertinent to our current state of affairs puts our lives in context and hopefully gives us a connection to humanity.
Shakespeare plays are constantly being retold because people see relevance in those old stories, and recently, these are being given a twist through the redressing of gender balance with a few high profile companies staging all female versions of history plays. A period setting is inspiring too, in that I think most people have entertained the notion of time travel, and where in history they might like to visit if they had a time machine. The imagination is a powerful thing and a period drama gives audiences licence to explore the idea of what it would be like to exist in a completely different time.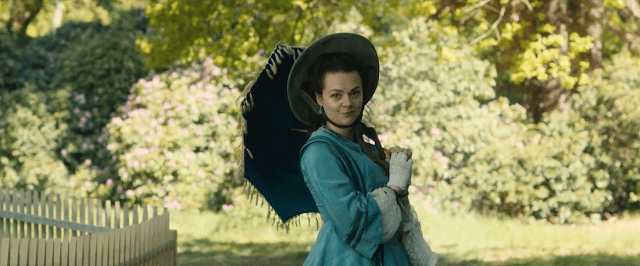 Following the release of A Quiet Passion where should we look out to see you next?
I think it is important to be as diverse as possible as an actor and so I am returning to the theatre for a new project I can't announce just yet. Whilst I love film and TV, I believe that theatre is where you get match-fit, so I need a fix of that every so often!
I should mention that I run a theatre company here in London called
Baz Productions
and despite having just completed a successful run of Strindberg's
Dream Play
at The Vaults in Waterloo, we are already developing our next production. You can follow me on twitter
@cathbailey
or via my website for updates about what I am up to next at
catherinebaileyactor.com
.