As much as I like the sound of my own voice, it's also, on occasion, good to get feedback and input from others. Ask 100 people "what is blogging?" and it's more than likely you'll get 100 different answers. So, with this idea in mind, I decided to begin a series where I'd ask a number of bloggers their opinions on topics related to life on-line and see if any general consensus could be reached.

For the opening post we discuss the contentious topic of disclaimers . I'd like to thank Andy from Pampered Prince , Helen from The Love Cats Inc , Kel from Kel Loves and Liberty from Fade from Black for taking part. Feel free to join in the discussion by leaving your thoughts in the comments section.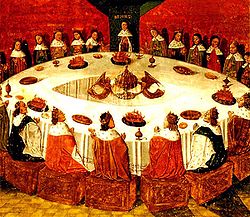 Disclaimers are, to some, an integral part of blogging – they're used to build up trust with their readership. Some brands, on the other hand, would prefer to not disclose when they are giving bloggers fiscal or product incentives to write about them for a number of reasons including, but not limited to, Google guidelines and PR purposes.
What are your thoughts on disclaimers in blog posts?
Is it the bloggers' discretion to use them or should they be mandatory (like in the USA where they are a legal requirement)?
Andy
I 'm definite pro-disclaimer and think they should be mandatory. I feel it right to disclose whether something was given to you or not. As long as you're honest with your opinions then it makes no difference. If a PR company wasn't happy with me stating something was a PR sample, then I don't publish anything at all.
Helen
Receiving items from PR companies or being paid for content is always a bit of a controversial topic within blogging as some are more upfront about it than others. I think people should mention clearly when they're reviewing a product from a company, and I don't mean a tiny asterisk right at the bottom of a post. I am personally quite sceptical about those who don't make it obvious that something is sponsored and, although some may say that that type of content should be like that ie. blend into your blog, I think there should be more disclosure where things like that are concerned.


Kel


I think one of the reasons people look to blog reviews is that they are seen as more honest than other review sites, and to maintain this notion of integrity, I think that PR samples or paid-for content should be disclosed. With that being said, I'll admit that once or twice I've initially forgotten to add a disclaimer in my eagerness to get a finished post published. I've always rectified this as straight away though and its never been with any intention to deceive.




Liberty
Overall, I don't think disclosure should be mandatory (as it is in the US), because magazines don't have to post disclaimers and they get given far more free samples than any blogger does – I've worked on lifestyle magazines and literally everything featured was given to the staff free; very little was disclosed as such. Of course, there is the argument that a blog is more like a personal recommendation and people have a right to know the motivation behind the recommendation (is it featured cos they love it, cos it was new and looked good so they bought it out curiosity or because it was given to them?) If all bloggers were always 100% honest when reviewing gifted products, disclaimers wouldn't be an issue, but unfortunately a small minority will lie if a product is free so I like to see disclaimers so I can take reviews with a pinch of salt. It is up to each blogger if, how and why they disclose freebies but in my opinion, honesty is the best policy so why wouldn't you? It doesn't take much, builds trust with your readers, and doesn't subtract anything from the blog.

As for brands/agencies asking you not to disclose for SEO or PR reasons; I work in online marketing so can see the argument from both sides but would still be extremely skeptical of anyone who asked a blogger not to post a disclaimer, as it's compromising the integrity of the blog, and acknowledging that what they (the brand/blogger) are doing is wrong. If they really want to work with bloggers and don't want them to disclose freebies or sponsorship, they need to research and target blogs that don't post disclaimers – they're not hard to find at all.