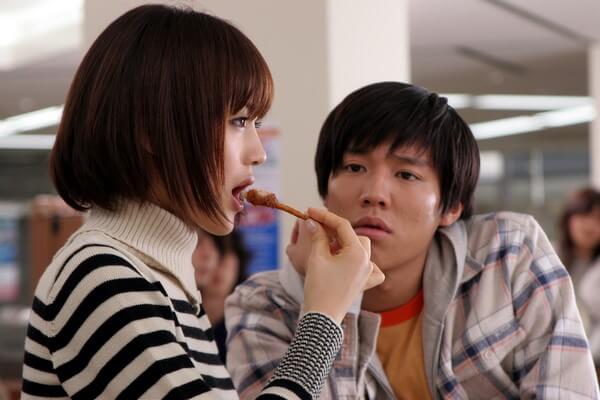 Kwak Jae-Yong is a director of remarkable talents with an ability to tell romance stories against the backdrop of any genre template - in fact, more often than not, the South Korean auteur manages to meld and splice his ideas across several different genres not just within the same film but, uniquely, in any given scene. From action-comedy and teen film through to period drama and sci-fi, Kwak has, through a back-catalogue including the modern classics of My Sassy Girl, Windstruck and The Classic, managed to carve a unique place for himself in cinema history. In keeping with his previous work, Kwak Jae-yong blends several different genres together for Cyborg, She to make a time travelling romance which recalls films as varied as The Terminator, The Notebook and Primer.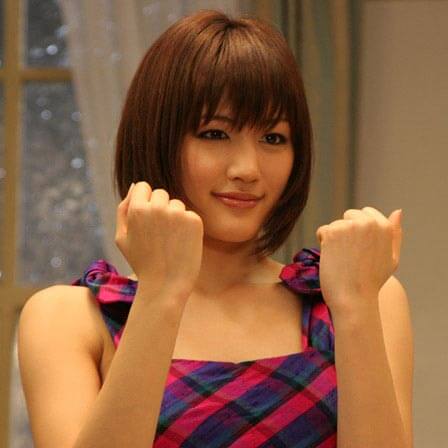 The first film that Kwak has made outside of Korea,
Cyborg, She
is the final installment of his thematically connected "Bizarre Girl" trilogy and is certainly in keeping with the high standards of the film's two predecessors. Much like the "Revenge" trilogy made by Kwak's one-time assistant Park Chan-wook, the "Bizarre Girl" films are all connected by theme rather than story - here Kwak replaces the idiosyncratic, unhinged female protagonists portrayed by Jun Ji-hyun is
My Sassy Girl
and
Windstruck
with a winning performance from the Japanese doe-eyed actress Haruke Ayase.
The plot sees Jirou Kitamura (Keisuke Koide) alone on his birthday, ready to celebrate in solitude until a mysterious girl (Ayase), whom he had previously noticed in a department store acting erratically, invites herself to join him. She is bizarre yet charming and seems to veer from entirely emotionless to a grief-stricken mess as the night continues. As quickly as she entered his life, she suddenly disappears leaving behind only a smitten Jirou. For one year he is alone wondering who the girl was, where she came from and where she went until, at his next birthday, she returns but acting even more bizarrely than previously; this time she claims to be a cyborg sent from the future to protect him from an accident. Although the statement seems ludicrous at first, Jirou begins to understand her claim has some veracity as she impresses him with a number of superhuman and Herculean tasks. Despite this knowledge, Jirou can't help fall head over heels for her and her strange ways despite realising that, as a mechanical being, she may never feel the same way for him. But maybe, he speculates, somehow her feelings are real and the affection she shows comes from a different place than the way she has been programmed.
The film, as is Kwak's signature style, manages to mix emotions just as well as it splices genres. Throughout it's running time Cyborg, She elicits laughter and sympathy, sadness and hope, joy and fear. It is a feature which lacks any form of cynicism and instead is, especially for a film about time travelling romances, incredibly earnest and sincere. Ayase proves herself to be a wonderful substitute for the remarkable Jun Ji-hyun, providing pratfalls and laughter as well as a stoicism which provides the film its tender heart and its tear-jerking climax, and Keisuke Koide offers a delightful turn as another one of Kwak's put-upon boyfriends. Whilst tying in neatly with the previous two Bizarre films, Cyborg, She can be watched to equal levels of enjoyment without knowledge of its predecessors and adds mounting evidence to the case that Kwak Jae-yong is to romance what Alfred Hitchcock was to suspense - the master of his art.