Coming from Bradford, as I do, is rather lucky. Whereas, to outsiders, the city is still often associated with race riots or the television series Band of Gold, Yorkshire men like myself are much more likely to revel in the fact that, against all odds, Bradford was the proud recipient of the first ever UNESCO City of Film award. Not Seoul, nor Mumbai or even LA, but Bradford.
One of the key reasons for this fact is the integral role that the
National Media Museum
plays in Bradford's cultural output, not least it's annual
International Film Festival
which is set to return for its 19th year this April. To film-lovers like myself, having an array of the world's best international cinema coming direct to my door-step is beyond a blessing and there are few activities I enjoy more than burrowing through the line-up of the latest festival brochure looking for treasure and hidden gems.
In recent years, the highlight of Bradford International Film Festival (BIFF) has undoubtedly been it's Uncharted States of America strand which, again, looks to be true this year. Focusing on low budget and undiscovered American indie (by which i mean real independent films and not contrived and cynical fare such as
Little Miss Sunshine
) the strand is a unique selling point to Bradford and, as such, should be celebrated for the innovate movies it showcases annually. I'm particularly thrilled with the announcement of the return of Mike Ott with his latest feature
Pearblossom Hwy
which, if it operates at even half the level of his previous work
LiTTLEROCK
, is an early contender for stealing the show once more. Similarly exciting in this category is the reappearance of David Nordstrom (who I was lucky enough to swap pleasantries with last year) whose
Last Detail
-esque
Sawdust City
was one of the best features of 2012 - this year his appearance is in the lead role of
Pincus.


Outside of this strand, the festival has, in previous years, been incredibly guilty of being too Euro-centric, finding much of it's line-up bogged down with a specific type of lumbering, cumbersome and inert type of European film - something which has been addressed this time round as the festival has realised something the local Cineworld has been capitalising on for a long time; there's a real audience for Indian cinema in Bradford. As such, and to coincide with a new exhibition at the museum, a strand based on 100 years of Indian Cinema has been realised and the screening that is making me particularly froth at the mouth with excitement is the restoration and exhibition of the only surviving footage of India's first ever film
Raja Harrischandra
.
I'll be covering the festival live as it happens and, amongst those mentioned above, I'm particularly looking forward to immersing myself in
Somebody Up There Likes Me
, the retrospective screening of Luchino Visconti's
The Leopard
,
The Love Song of Tiedan
,
Tokyo Waka
and
To Kill a Beaver
. Special guests on hand at the festival are also impressive - Adam Buxton and Mark Kermode are both in attendance as to is Sir Tom Courtenay, star of
Billy Liar
, who will be collecting his BIFF Lifetime Achievement award.
To further whet your appetities, below is my full review of Mike Ott's LiTTLEROCK - an edited version of this appeared in local print zine How Do? and it represents a condensed version of the months of raving about this film I subjected the citizens of Bradford to on local radio.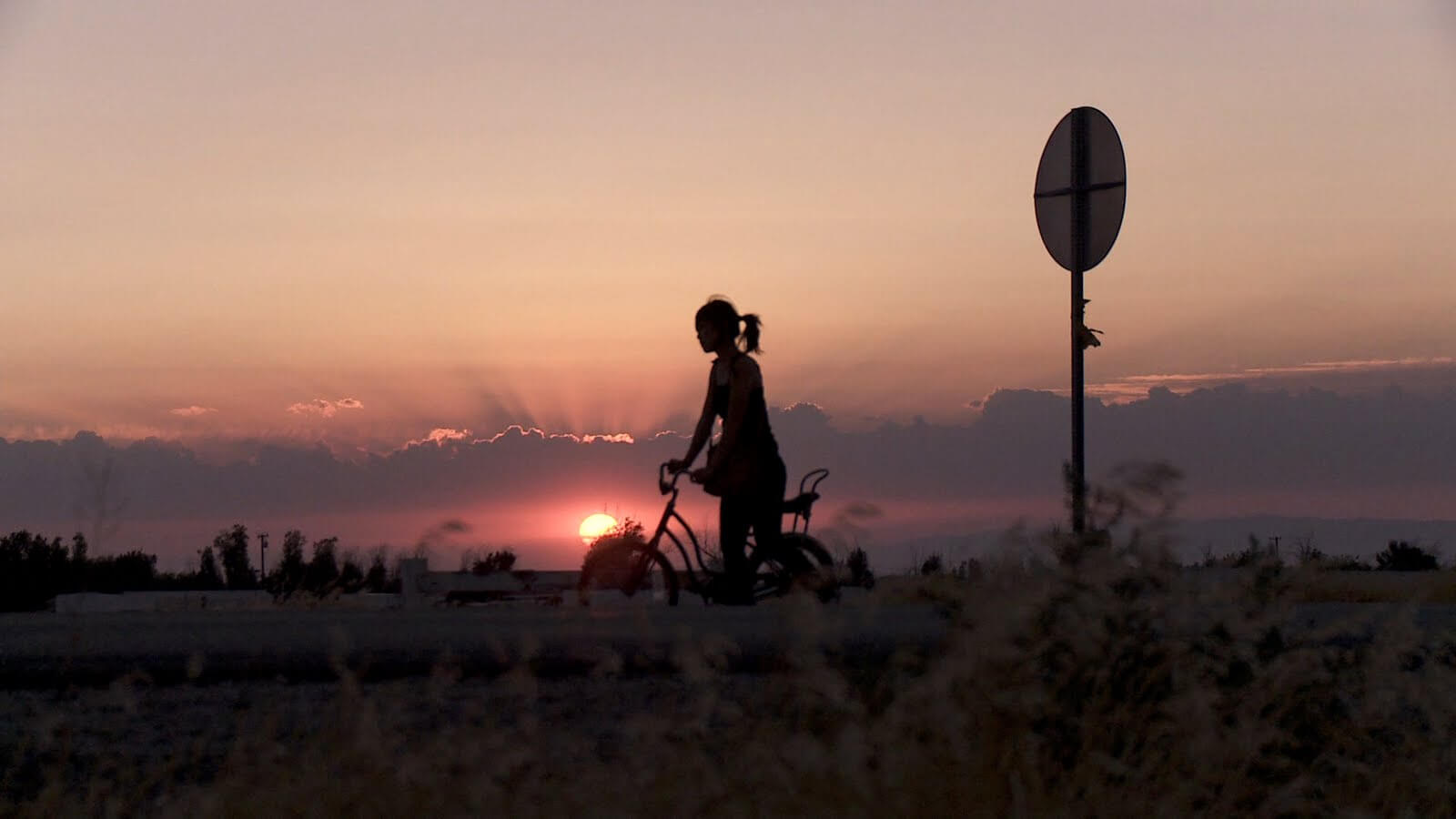 In a post-Dawson's Creek world where all teenagers are able to express themselves with flowing elegance of verbose meditations on love, it is quite the unusual film that admits the opposite. Love often has no idea how to communicate itself and this, in itself, is often more profound or moving than any overstated soliloquy.

LiTTLEROCK centres on the luminous Atsuko (Atsuko Okatsuka), a Japanese student who has accompanied her brother Rintaro (Rintaro Sawamoto) on a trip to America which he has intended to be part sightseeing tour and part odyssey to discover their family's history; the internment camp in California which held many Japanese-Americans during the second world war is intended to be the pinnacle of their journey. Serendipitously the sibling's rented car breaks down in the small desert town of Litterock where they are befriended by the fraternal locals. Cory, an odd and terrible sociopath with dreams of a dual career as an actor/model, is seemingly the friendliest of Litterock's natives, offering the pair drinks and inviting them to parties, but it soon becomes clear his feelings towards Atsuko may not be entirely platonic. Atsuko, meanwhile, appears to have her eyes on another of the locals and when Rintaro wants to continue his voyage she demands to stay. For the next few days, Atusko is left in a desolate, alien desert town with no money and an inability to speak the same language as any of Littlerock's inhabitants.
LiTTLEROCK
at its core is an elegant and emotionally vivid piece about the inarticulacy of young love, requited or otherwise. Whereas the language barrier is the seemingly central reason that Cory and Atsuko are unable to communicate their feelings, it is unlikely that either of them would fully be able to cobble together anything coherent even if they spoke the same language, being as they are young and confused, not to mention entirely different people. That Cory is able to project onto Atsuko, in Rorschach style fashion, a whole personality despite never sharing a real conversation with her is as perceptive as it is melancholic. His desire for her is tragic and, in the aimless world these characters inhabit, the conclusion these feelings lead to is sadly inevitable.

Eschewing many of the tropes associated with American indie cinema, LiTTLEROCK manages to be that rare film that is as heart-breaking as it is charming by replacing shorthand kookiness with real heart and pathos. Whilst the obvious comparison would be an inverse Lost In Translation, LiTTLEROCK is more of a film that comes from a direct lineage of the likes of Gregory's Girl, Say Anything… and Adventureland and offers a healthy alternative to the contrived nature of many of today's films about young love.