In advance of screenings of Pearblossom Hwy at the Bradford International Film Festival (Wednesday 17th April, Pictureville and Sunday 21st April, Imax at the Media Museum), the film's writer/director Mike Ott explains a little bit about the film in his own words: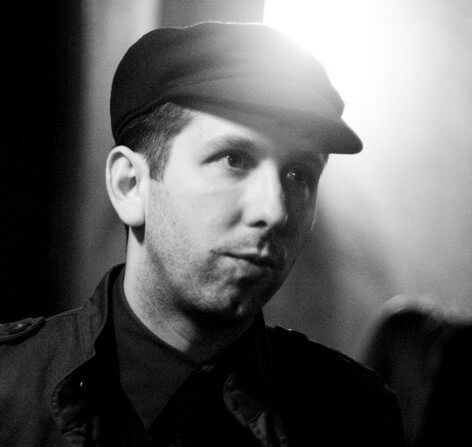 Inspirations:


I've always been inspired by Truffaut's work with Jean-Pierre Leaud in his Antoine Doinel series of films. The chance to get to see a character and actual person grow up inside the world of cinema is so compelling to me. Where does reality begin and fiction end? This has always been where my interests lie in film. Whether it be Bruno S. in Herzog's
Stroszek
or Hossain Sabzian in Kiarostami's
Close Up
, these blurred lines is what attracts me to the art form. With my latest work of films, I've been inspired by this technique to play with the fine line between the reality and the fictional aspects of the characters I've developed into my stories.
Pearblossom Hwy:
My new film,
Pearblossom Hwy,
is where I tried to experiment with this idea the most. The main characters, Cory (played by Cory Zacharia) and Anna (Atsuko Okatsuka) tell parts of their real life story throughout the film. I was able to take actual events that have or were occurring in the actors' lives to blend into the film. This is something I tried to work into my previous film,
Littlerock
(2010), but I always felt I didn't go far enough with it (especially with the actor Cory who was also playing the same character in my previous film).

Cory:

In the months before developing the script for Pearblossom Hwy, Cory's life had taken a few turns. The most important development in his life at that time was the fact that Cory received grim news about his dying father whom he had never met. One day he took me aside and asked, "Mike, why don't you think my dad ever wanted anything to do with me? Do you think I should go see him?" This conversation led Cory on a very cinematic real life search to meet his father.

Seeing the raw emotions that came out of Cory made me realize that there was more to his story that needed to be told (other than the loose portrayal of his real personality in Littlerock). This is why I've constructed a narrative that gives room to incorporate Cory's real life struggles as well as uses the fiction to tackle issues I find important: racism, immigration, coming of age, broken homes, the lost American dream, etc. (all of which are topics that have been in all my work thus far).

Atusko:

A lot of Atsuko's actual story is in this film as well. She's been living as an illegal for the last ten years and just a few months ago took her US citizenship test and made it official. She was brought out to America "for a short vacation" by her mother and grandmother at the age of ten, when they had no intentions of returning to Japan. Without having said her farewells to her friends or father in Japan, she soon found herself living in a two-bedroom apartment with five other family members and was forced to assimilate to the Western culture. Her stories of growing up in these conditions are both heartbreaking and inspiring and something I never even considered happening in the Asian community.

Bridging reality and fiction:

I've tried very hard with this movie to find the realism that exists between the fictional and the non-fictional aspects of the characters' lives. I had Cory every day (for months) wake up and do a three minute video diary into a flip camera on what was going on in his life at the moment: his hopes, his fears, his dreams, etc.
These tender, unscripted moments I feel are at the heart of what my work is about: the abandoned youth in the small towns of America, the fallacy of the American Dream, and most importantly, the truth that lies somewhere in that porous threshold between fact and fiction.