In the not too distant past I wrote a post here at Totality asking
who, exactly, is the Nip + Man
?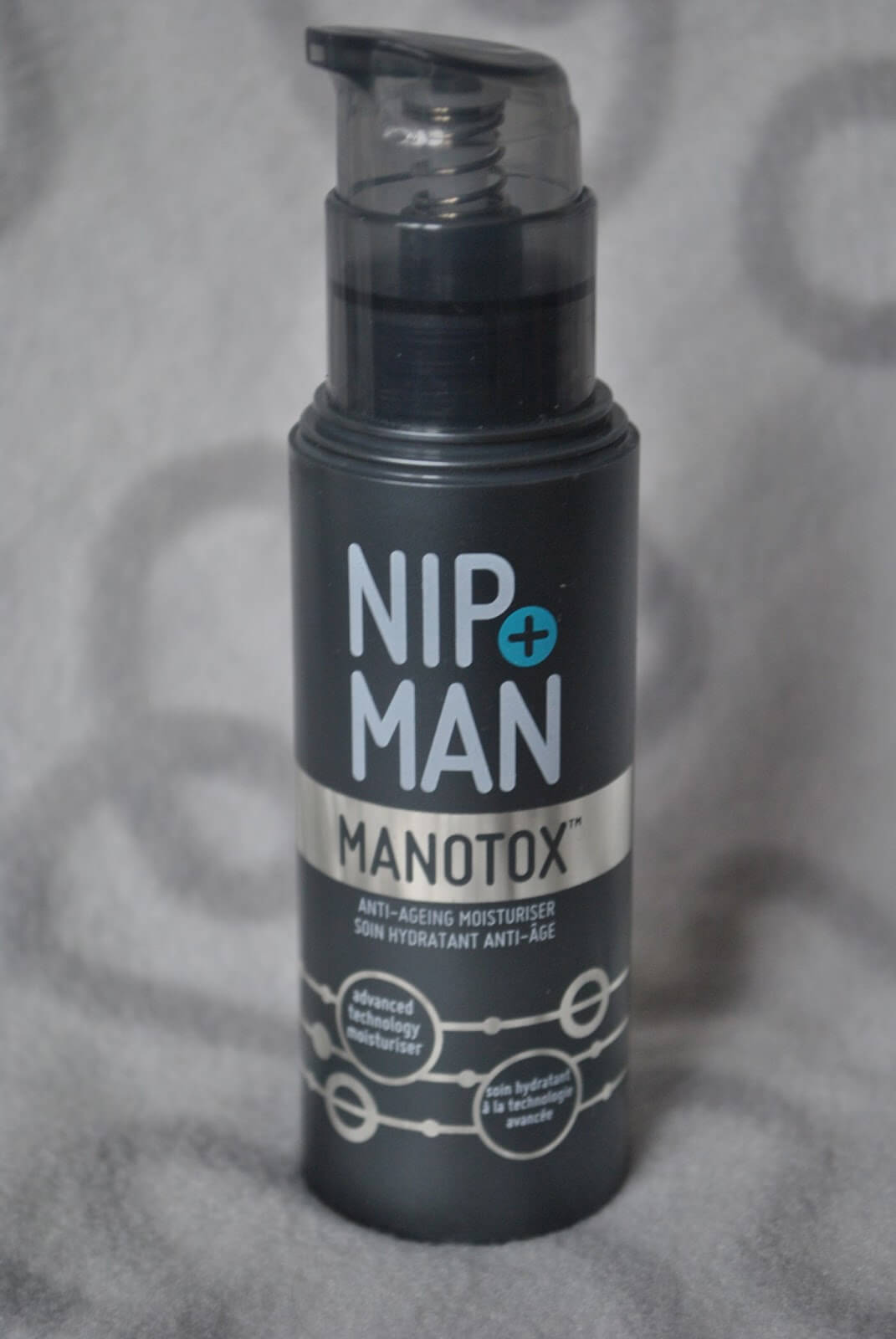 As a quick reminder,
Nip + Man
is the male version of the established female skincare brand Nip + Fab from Rodial which, I've been told by many ladies, is a rather fantastic name in high quality grooming. Having been sent a number of samples by Nip + Man, I was eager to find out if the same could be said of their male varieties.
My first impression of the
Nip + Man Manotox moisturiser
I tried, I'm not afraid to say, was glorious. Cool and refreshing, applying the product to my face constituted one of those rare occasions were facial care became not so much of a chore but an incredibly enjoyable luxury experience.
Yet, as we all know, it's not possible to judge a product on just one use and, oftentimes, the initial superlatives can often dry up on reflection, the efficacy of use not always as excellent as first thought.. I do not hesitate to say, however, that having used Nip + Man repeatedly, the product has actually increased in it's impressive nature the more I have used it rather than recede. Each time I've applied it to my skin, the initial cooling feeling has remained as wonderful and it's clear to see, judging by my skin's condition, that the product has incredible moisturising qualities. The combination of gransil and sea minerals have wonderful anti-aging qualities and a decidedly pleasant aroma too - it's simply quite impossible to list all of the many wonderful and splendid attributes of Nip + Man's Manotox as, as a product, it is, to my mind, simply unparalleled.
My only qualm with the product, and this may have more to do with my own personal inability to deal with anything that requires an above remedial level of ergonomic understanding, came with my difficulties in trying to coerce the moisturiser out of its container without breaking it. I ultimately had to unscrew the lid but, whatever problems or frustrations I may have had with this process, were immediately extinguished with the serene feeling of applying this to my face.
Currently available for £19.95 at
http://www.nipandfab.com/shop/nip_-_man/manotox/75
* These products were kindly sent to me for review by
Nip + Man
Be sure to check out the Totality's F__k For Forest DVD Giveaway