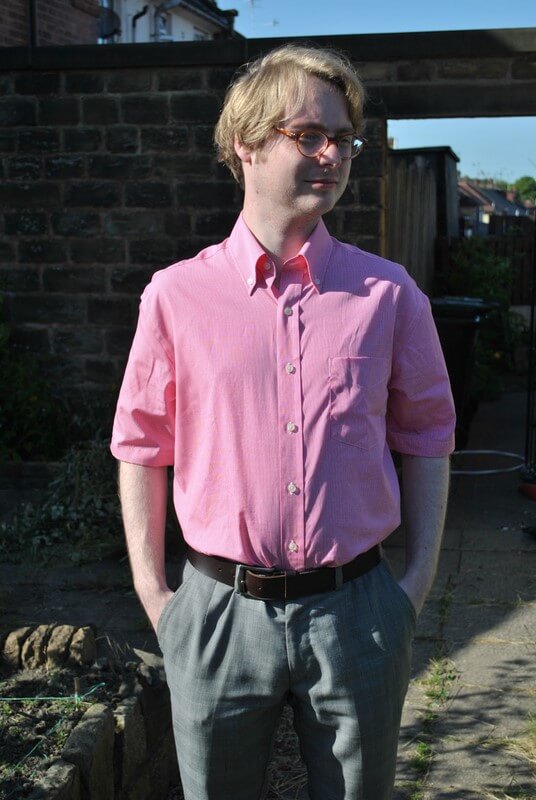 Beginning a new job recently at my local museum has brought me many joys, not least of which is the new found ability to find myself sat down in front of an IMAX screen within forty five seconds of logging off my computer once I've finished a hard day's graft (I've timed this.)
The cons, however, are the aforementioned IMAX speakers rumbling underneath my office (meaning I've heard the theme from
Star Trek
more times than even the most ardent fan would care for) and, particularly as spring has seeped into summer, the rising temperature in my office.
I'm not exactly the kind of guy who likes to wear T-Shirts to work and, as such, it would seem that the only real solution to my "stay smart but cool quandary" is to look for a formal shirt with shorter sleeves. Whilst many have found themselves debating the aesthetics of such a garment, I've found myself falling unequivocally on the "pro" side as the heat has risen this season!
The shirt above is a
Red & White Check, Buttondown Collar shirt
from Savile Row which has become a staple of my summer wardrobe for a number of reasons relating both to style and comfort (and, if there are two better reasons to pick any item to wear then I've yet to hear of them!)
The soft cotton that comprises the shirt's material is a joy to wear, particular outdoors, providing a lightweight and breezy experience to combat the often sweltering heat. On top of this, one of my favourite aspects about the shirt is how, from a distance, the red and white stripes merge into one another creating a soft pastel, light salmon shade which is entirely seasonal and can be teamed with either neutral or darker colours for winning effect. Here I've teamed it with a tan belt and grey, pinstripe check trousers for a smart and soft appearance. Equally, up close, the red and white check is a subtle but smart design, suitable for casual office attire.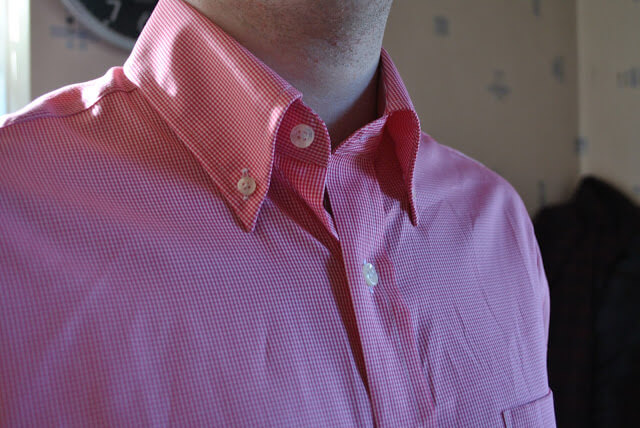 * This shirt was kindly provided by
Savile Row