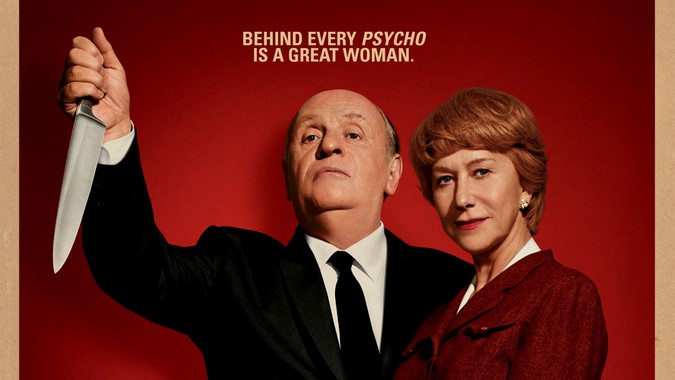 There's a question which film fans don't often consider - what's your
second
favourite Anthony Hopkins role?
There's really no polite way to address this but, alas, address it I must. There's a bit of an open secret amongst film fans which we don't really discuss but it's there... hiding in the open. Whether it's portraying Richard Nixon as a charisma free Welsh thespian or giving a bravura re-interpretation of Van Helsing as a charisma free Welsh thespian.... Anthony Hopkins appears to have very little range beyond that of portraying charisma free Welsh thespians.
In
Hitchcock
, Anthony Hopkins stars as the titular character - boldly, he's taken the world famous director and cast aside all of the idiosyncracies that are associated with the character and played him as a charisma free Welsh thespian who always seems to be suppressing a sneeze and boredom with equal measure. Bedecked in prosthetics which do less to make him look like the character he is playing, and more like a charisma free Welsh thespian with a plastic nose stuck on his elderly head, Hopkins may well have turned in a career worst performance.
Detailing the making of
Psycho
, Sacha Gervasi's biopic shows that a director can only be as interesting as the people who chooses to put on screen - in his documentary
Anvil: The Story of Anvil
, Gervasi appeared for all the world like a star director in the making. In this, his narrative directorial debut, the director's career has surely taken a couple of steps back with a turgid, by-the-numbers film weighed down even further by Hopkins' albatross performance. As the screen's end credits have rolled it's impossible to know what the film was meant to achieve, aside from giving Hopkins another pay check, and it's clear that the master of suspense himself would have found such a non-descript movie an insult, rather than a tribute, to his legacy.