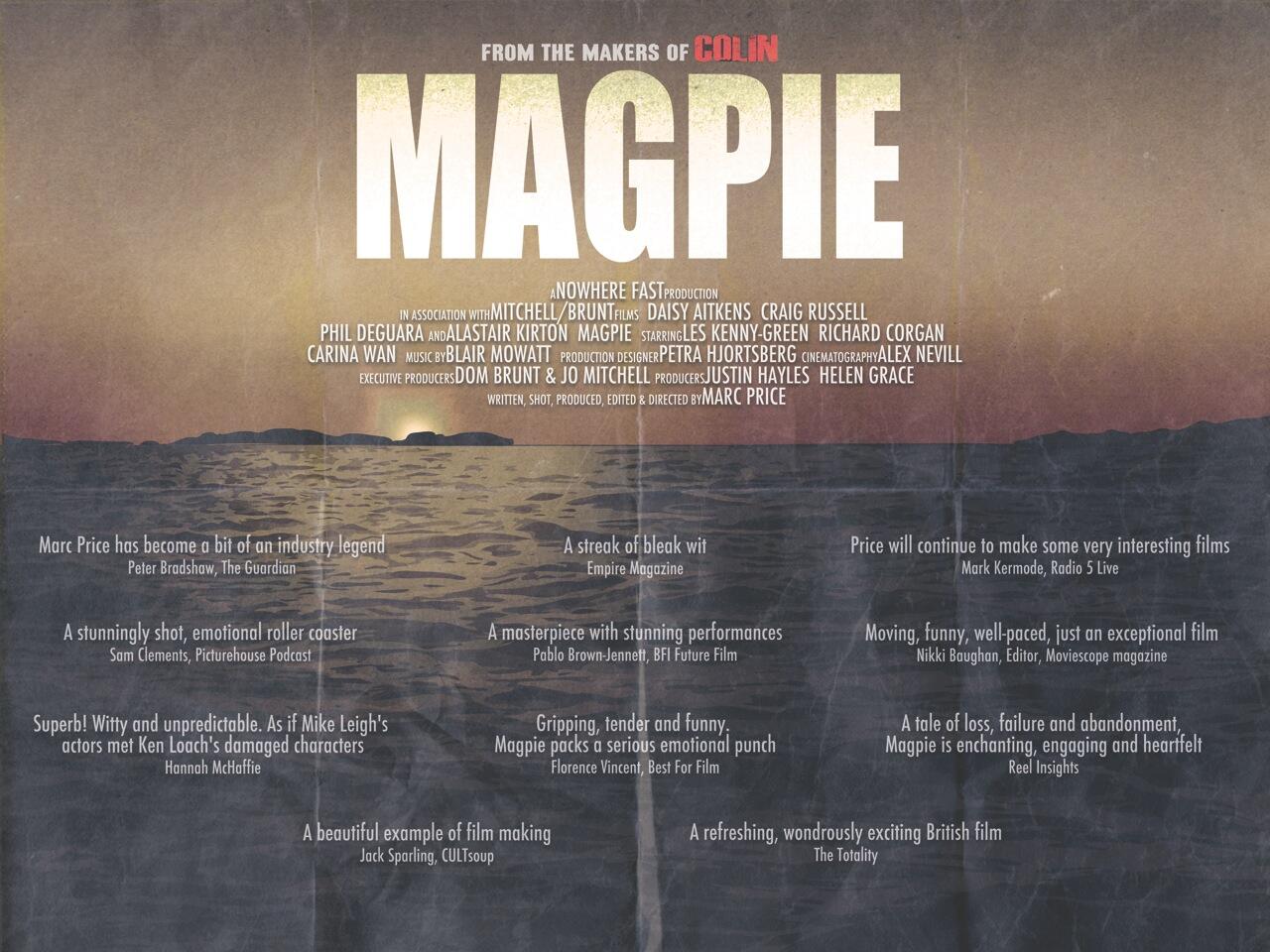 Earlier this year
I wrote about a rather charming film
called
Magpie
. Directed by Marc Price, the brains behind
Colin
, the rather unusual drama about a man coming to terms with grief by stealing his dead child's coffin won a place in a small corner of my heart.
Imagine my delight, then, when I discovered that, alongside such luminaries as Mark Kermode and Peter Bradshaw, a quick pull-quote from my site had ended up on the promotional poster for the movie's widespread release. I couldn't agree more with every single other quote on the poster either - Marc Price (and his cast and crew alike) are clearly an incredibly talented bunch and Magpie deserves every success in the world.
For those who missed my original review, I praised the movie no end:
There's pathos-filled and powerful truths to be found in the heightened emotions of extreme situations of
Magpie.
It's a film about death which reaffirms my love of life. It's a movie about dealing with death, dealing with dying and, just as importantly, dealing with life and living. Unlike
Colin
, Price's latest film is not a horror but, rather, it's a film about dealing with the horrors life can throw your way and emerging from them more human. A moving, delirious experience.
I heartily recommend, nay command, that each and every single one of you track down this film.