I'm very happy to announce that, once again, we play host to a rather special guest post here at The Totality . Our guest, all the way from America, is here with all the tips you men will need for upping your sartorial game. Please welcome the wonderfully verbose Brian Cornwell who, I'm sure, many of you will be familiar with from his site Next Luxury .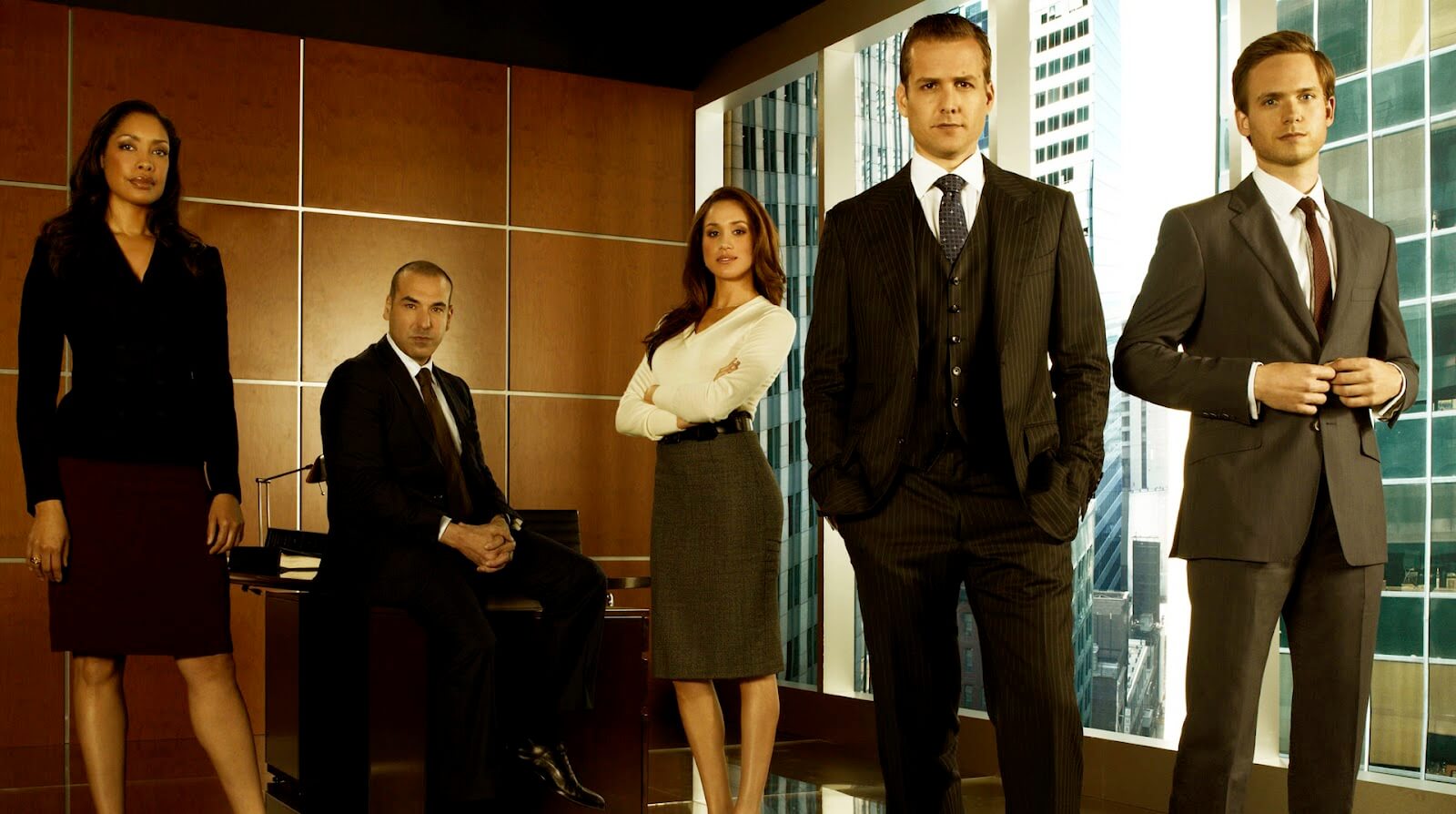 Take a walk around a major city in the US, or anywhere in the world for that matter and you're bound to spot men wearing t-shirts and running shoes. You'll discover men by the handfuls who roam freely with barbecue stains on their shirt, jeans that don't fit properly, and an overall lack for sensible grooming.
It's quite the contrast compared to the fashionable men we see on the television. If you've seen
Burn Notice
or
Suits
, you instinctively know both Michael Westin and Harvey Specter dress for the impression they intend to portray. And while they might have top fashion designers coordinating their outfits, there's one thing no common man can overlook. It's the phrase that's held true since the beginning of time for all men: "Clothes make the man". Look at any
mens magazine
and you're going to discover fashion remains at the forefront of the discussion. However it comes as no surprise once you consider the reality of what having a fashion sense can do for a man.
As men we all strive to make a positive first impression, one that carefully displays our character, values and level of trust. If you were to take Michael Westin's clothing choice for example, it's what you'd expect to see in the Miami scenery. Could you image Michael wearing a t-shirt and jeans for every season and episode? Surely the impression you'd take from his character on the television would be hindered. You'd be hard-pressed to try and believe it as being true. However his fashion sense is fitting for his personal profile, thus you being to take away the right impression.
The same goes for women and the everyday people you come across in life. Which brings me to say it's important to really take care of yourself. If you want others to respect you it doesn't mean you have to follow the latest trends and fashions, it simply means you must look the part. In the same regard, think about Harvey Specter, one of the prominent lawyers on the television show Suits, and consider his attire and profession. Take of the finer details such as the peak lapels on his suit; every single one of those pieces plays a big role in making him believable and trustworthy to not only his clients, but to you, the viewer.
Now I'm sure you're thinking these men both wear suits with price tags that start at thousands of dollars. So how can you afford to be fashionable if it comes with a cost? Today there are hundreds of online clothing stores which make shopping for a man incredibly easily. No longer are you stuck having to trek out the house to discover something new to wear. You'll find deals online and save every penny that you want to simply be browsing around. Not to mention even if you're unsure of what to wear and can't afford a designer to help you pick in chose what to wear, it's only a matter of asking one quick question. Pay a visit to your local department store, Nordstorms or Macy's would be great choices. Walk directly up to the front desk or the woman or man working in the men's clothing department as request a fashion makeover.
Remember these people are there to help you out, and it's your choice to either take advantage of it or not. In the process try on things you like, and even things you aren't comfortable with and perhaps you'll discover something new. See, fashion is all about self discovery and figuring out what clothing items will paint the right impression for you. In reality you could say being a man makes you the man if you wanted to, but if you really want to get noticed, well, the clothes are the first stepping stone.
So take into consideration what you're wearing for the day and how you want it to reflect your true character. People are fascinated by appearance regardless of whether we agree with this perception or not. In fact we all are guilty of criticism as it's simply human nature. However the benefit to this is it allows us to focus on self-acceptance, and discover more ways to improve ourselves.
Now I don't mean you should wear a suit and tie every day, unless of course you prefer to. Instead taking a moment to reflect on your attire, and take note of what role you want to really portray. Often with so many things going on in our lives we forget about these things and it's always good to have a reminder keeping us on track. Give yourself an upgrade for just one if possible; go out wearing a dress shirt and a well-fitting pair of jeans. Look for some inspiration in a men's magazine or gather ideas from the hundreds of look books online.
In the end just be willing to experiment with your fashion sense and keep it in check. You'll notice a boost in your levels of respect, and the admiration you stand to gain from those around you. The time spent on grooming and dressing yourself really does have a return on the investment, so take hold of the opportunity!
Author Bio
Brian Cornwell is an internationally-renowned gentleman, and the founder of the prominent online men's magazine, Next Luxury. Through his positive male principles his advice has helped transformed the lives of men into gentlemen. For nearly 10 years Brian
has earned the trust of men who seek the knowledge to refine their male lifestyle. With a foundation based on good values and character, his advice stands out as a stepping stone for helping men discover new perceptions for understanding what it genuinely means to be a gentleman.