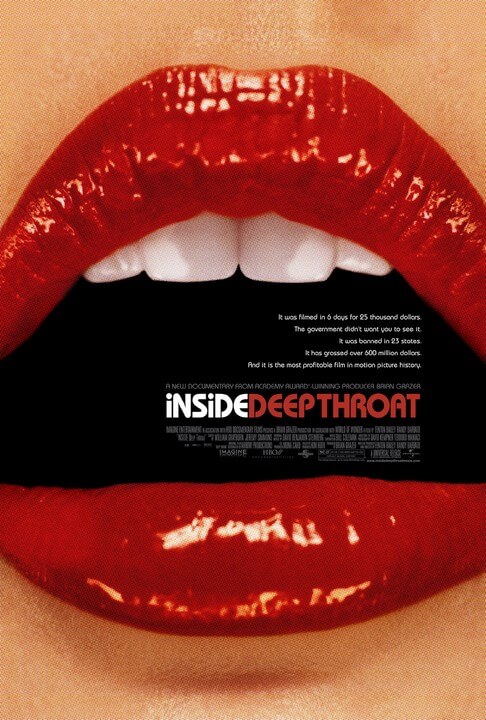 Having recently experienced the fascinating, troubling and powerful
Lovelace
, it was somewhat disappointing that the acclaimed Dennis Hopper narrated documentary
Inside Deep Throat
, a movie I had hoped would act as an insightful companion piece, transpired to be a movie of so little depth.
The dual stories of Linda Lovelace and her film
Deep Throat
's rise to popular culture make for a fascinating tale of shifting attitudes in America and askew debates on freedom of expression. Sadly, neither of these debates are explored with any degree of thoroughness in a documentary which seems less like independent reportage or journalism, more a celebratory puff piece which wouldn't be out of place as an insubstantial extra on a Blu-ray release of the notorious porn film.
There's fleeting, cursory, mention of Lovelace's book
Ordeal
(in which she revealed that she made the movie under duress) but dwelling on the unsavoury beatings
Deep Throat
's star took during it's production would take attention away from the directors' uncritical celebration of the movie and the ideal of freedom of expression. Whilst the cost of production (particularly in context with it's profits) is mentioned several times, the cost of this film on it's lead performer is glossed over, seemingly not considered as important. In this respect, the content of this movie is much more morally reprehensible than the hardcore adult movie which inspired it.