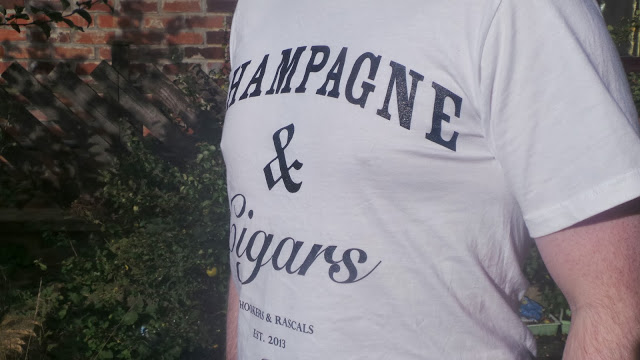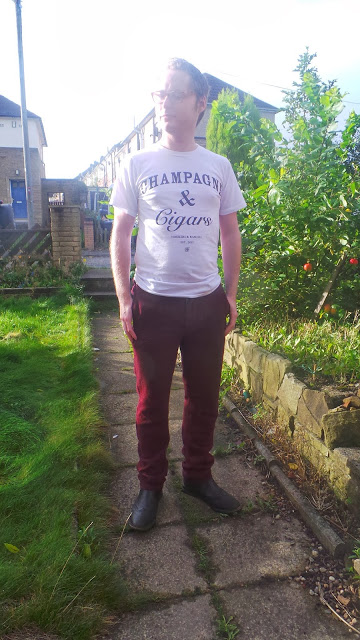 Brand Jacker
is a raw new UK-based T-Shirt brand which, according to
Triple S Clothing
, has been making waves in the industry of late.
In today's post, I'm sporting one of their T-shirts which was kindly sent out for me to review. A quick browse of their site shows a range of iconic brands and designs each given a wee tweak for the parody treatment, giving a "funky twist to some of the world's most recognisable names".
The T-shirt, which I must remark, was something of a perfect fit offers a low-fi and informal garment and retails at a more than reasonable rate.
The item is one of a number in the latest Brand Jacker ranges and it is quite safe to predict that the brand will gain increasing prominence in the fashion world throughout 2014 and beyond. As such, they make a perfect match for Triple S Clothing who have committed themselves to stocking fresh and breaking brands alongside the cutting edge (
Carhartt
,
Brave Soul
, and
Savant
are just some of the names in store).
As a man who spends much of his week in formal clothing (both for professional purposes and, also, personal preference), it's often liberating to imbibe my attire with the simplicity of a T-shirt at the weekends - it's time to relax and de-stress - Brand Jacker provides this option with easy to wear (comfortable and aesthetics-wise) and add an extra component to a wardrobe.
You can like Triple S Clothing at Facebook
here
and follow their Twitter account
here
.