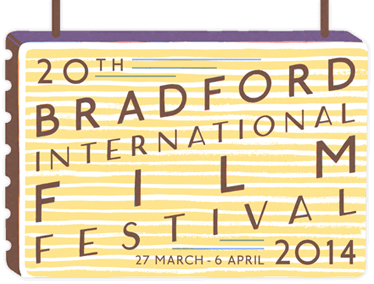 For a Bradford-born cinephile there are few events in the calendar year more exciting than an International Film Festival taking place right on my doorstep (which also happens to be UNESCO's first City of Film).
Last year I almost killed myself my attending nearly thirty films in ten days whilst working full time elsewhere and writing up (most of) the reviews on the night I'd seen them. This time around, however, I'll be attending BIFF not only as a keen customer but, rather pleasingly, as an employee of the National Media Museum too – the central hub for the week and a half of cinematic celebration.
So, without further ado, here's a brief preview of what to expect at this year's festival from the key films to the live events and special guests too:
Opening Night: The Lunchbox (Dabba)
Perhaps the most important movie of any festival is the one which has been chosen to open it, setting the tone for all the forthcoming presentations and festivities.
This year, BIFF launches with a feature which ticks all of the requisite crowd-pleasing boxes. A fun and rather charming tale,
The Lunchbox
stars the legendary Irrfan Khan as a lonely accountant nearing retirement who, after a mathematically improbable mix-up, receives a sumptuous lunchbox intended for someone else. Inspired by the beautiful tastes, Saajan (Khan) pens a complimentary note of thanks and, from there, a correspondence begins with the unhappy housewife who unwittingly brought some joy into an otherwise dull life.
A Story of Children and Film
It's no secret that I'm a huge fan of Mark Cousins – I think the lilting, poetic manner in which he discusses cinema is nothing short of admirable and delightful in equal measures. I'm a self-declared fanboy of his and I'd go so far as to say he's one of about four people I'd become bashfully stars-truck around. As such, I'm beyond thrilled that he will be attending this year's festival and introducing his film.
Following on from his beautiful
The First Movie
(which I reviewed
here
), Cousins continues to explore childhood and cinema in a dream-like marvel, the surreal adventures they take us on, through highlighting 53 great films from 25 countries – the voyage back to childhood, and across the world, takes in sights such as
E.T. The Extra-Terrestrial
and one of the true greats from the cinema of wonder,
The Red Balloon
. As always with Cousins' films, expect to have your knowledge expanded and your heart moved with awe simultaneously.
Dodge Brothers
Over the last couple of years, Mark Kermode and his band of be-quiffed skiffle troubadours have made themselves rather at home at BIFF. This year they return, ably assisted by Neil Brand, to provide a live music score to the little seen 1916 silent film
Hell's Gate
. The video above is taken from their set at BIFF 2012.
Secrets of Nature
: With Live Music by Metamono
I've written of my admiration for George Albert Smith on a number of occasions (both
here
and at the
National Media Museum's blog
) due to his role as one of cinema's true pioneers. Most of his work, including
Spiders on a Web
, his short from 1900, was created in conjunction with the American maverick and funder Charles Urban who played a key role in early British cinema and, as celebrated at BIFF, natural history films.
A selection of Urban's science films, including the infamous
Cheese Mites
, provide the visuals to a new soundtrack by London-based analogue ensemble Metamono. This promises to be a fascinating experience combining the thrill of live accompanied cinema with the exploration of an important, and overlooked, strand of movie history. The above video is of a
Metamono
live performance.
Lifetime Achievement Award: Brian Cox
This year's lifetime achievement award winner is the rather wonderful Brian Cox who, as all knowledgeable film fans appreciate, provided the definitive big-screen take on Hannibal Lecter years before Anthony Hopkins hammed it up.
Alongside a question and answer session, a number of films in which Cox appeared will form a retrospective running throughout the festival and ranging from Wes Anderson's masterpiece
Rushmore
through to
The Bourne Supremacy
,
L.I.E.
,
Manhunter
and the beautifully titled
The Year of the Sex Olympics
.
American Promise
Once of BIFF's many UK Premieres this year,
American Promise
is a stunning documentary, of an incredible scope reminiscent of the mercurial
Hoop Dreams
, focusing on the education system of the United States.
In 1999, the parents of then five-year old Idris Brewster turned a camera onto the child, and his best friend Seun, so as to document the entire education of both from elementary all the way through to college graduation. With both eager to learn and succeed, how will American's schooling institutes help or fail them? And, in today's post-Obama USA, can the colour of one's skin still make a difference towards how one would fare in a supposed meritocracy?
The Crime Films of Yoshitaro Nomura
Asian cinema, a passion of mine, gets represented rather fantastically at this year's festival with a strand dedicated to the yet-to-be-discovered-in-the-West Yoshitaro Nomura. A leading figure in his native Japan, the film-maker's retrospective aims to take the audience into unknown places in the history of global cinema. The Crime Films of Yoshitaro Nomura will also be shown at the Institute of Contemporary Arts in London between the 18th and 23rd of April.
Full reviews to pop up on this site over the course of (and for a small while after) the festival's run.