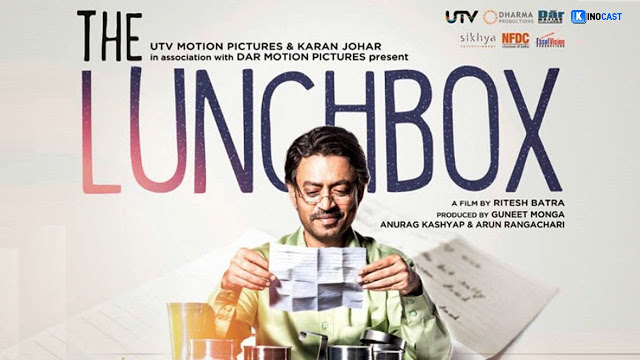 First-time director Ritesh Batra has, in
The Lunchbox
, served up one of the most satisfying films to be released in cinema this year. Feel-good, but never saccharine, crowd-pleasing, but never pandering, the Indian tale of a one-in-a-million mix-up is guaranteed to warm all but the coldest of hearts.
Irrfan Khan stars as Saajan, an accountant nearing retirement. He's an old lion with little joy in his days - having to train his replacement, the inept Shaikh (Nawazuddin Siddiqui), does little to alleviate this. Meanwhile, Ila (Nimrat Kaur) toils away in the kitchen, preparing food for her distant husband. It is clear that Saajan and Ila share an overwhelming loneliness.
Each lunchtime, the workers at Saajan's office retreat to enjoy lunch - every day their food is prepared and delivered in a complex, but precise, system known as
dabbawalla
. As delivery men scurry across Mumbai, collecting home-made and restaurant created meals, a mix-up is made. Scholars at Yale contend that only one in one million deliveries go awry yet, alas, one fateful day Saajan receives the lunch Ila lovingly crafted for her husband. Inspired by her culinary creation, he responds with a note, beginning a correspondence between two souls living very different lives but bonded by their loneliness. In their solitary existences, finding someone to listen to their feelings is a blissful experience - inevitably, they are drawn to one another as dreams of escaping their humdrum existences begin to burn brighter.
Deliriously bittersweet, Batra's film shies away from the big production numbers, song and dance routines, and over-the-top acting often associated with Indian cinema. In it's place,
The Lunchbox
exists in a plaintive, understated world recognisable to those who have ever experienced solitude - the Mumbai of Batra's world bustles and thrives but the crowds of the city appear to be formed of individuals, insular and isolated. The loneliness of crowds is visible in Saajan's face as he commutes to work, surrounded by masses who share nothing but adjacent spaces. In Ila, perhaps he has an escape from this desolate world? Perhaps in Saajan, Ila too can find solace?
Whilst many reviewers of
The Lunchbox
left screenings stating how the delicacies on display had left them craving food to satiate their hunger, it is those who are tinged with sadness who may find a film which inspires them to search for happiness. Even if we don't believe this goal will ever be achieved in the way which we imagine, Batra's movie shows us that sometimes even the wrong train will get you to the right station.