In culinary circles the first bite is taken, it is said, with the eye.
That is, before one tastes food which is presented to them, the would-be taster has already made some judgements on the quality of the food based on aesthetics and presentation. This, of course, is a noble sentiment although a moment's procrastination will render this sentiment absurd.
No one, for example, takes the first "bite" of a bacon sandwich with their eye – nor do they do so with their mouths. When one enters a place where said food is being prepared, the most obvious, and overwhelming, sense we are confronted with is one related to smell. It is the aroma of bacon which causes our pangs of hunger, our desire for the meal – our first bite is taken with the nose.
This, as is The Totality's style, is a rather ponderous way in which to say "smell is important". An appropriate aroma can be as essential to the modern man's attire as a pair of smart brogues or a crisp white shirt. In fact, no amount of smart dressing cannot be improved with an appropriate aroma – the first bite, after all, is not with the eye but, ultimately, with the nose.
Which brings us to today's topic - eau due toilettes.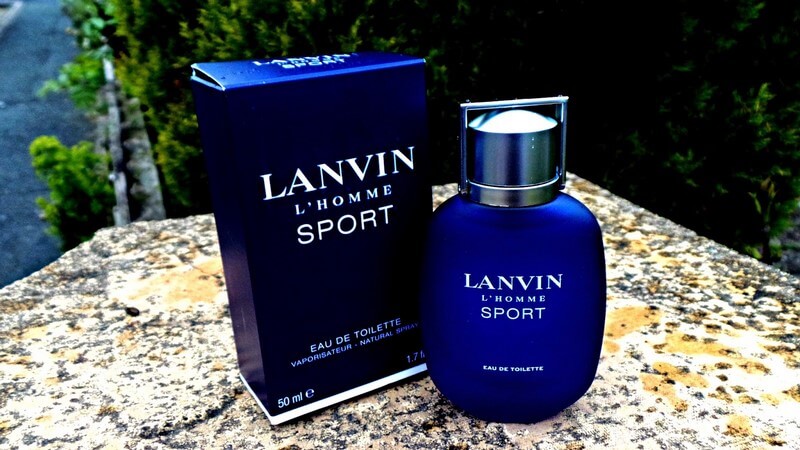 Lanvin - a high-end brand founded in the early 20th century - are responsible for an array of top quality male and female clothing designs (see
Harvey Nichols'
stock
for an example of their incredible ranges). However, in keeping with the theme of today's post which I have just highlighted, this article will look at one of the brand's most distinctive aromas.
L'Homme Sport - a name which I grant is not the most imaginative - represents an essential Eau de Toilette for any gentleman's bathroom collection. A long-lasting scent (anywhere up to eight hours or a full day in the office), the masculine aroma constitutes of a blend of lemon, pepper, lavender, sage and musk amongst others - an accumulatively pleasant and organic stimulant. (Many cheap and low quality aromas often have a "synthetic" smell - Lanvin's is clearly a cut above this.)
Whilst one may wonder why the brand has labelled this as a "sports" fragrance this is only a minor concern. Overall, L'Homme Sport is an Eau de Toilette I'd recommend for every day wear - its a nuanced, clean aroma and one which I'd recommend particularly as we head towards summer. I'm also highly intrigued by Lanvin's
Avant Garde
fragrance - certainly one I'll be testing in coming months.