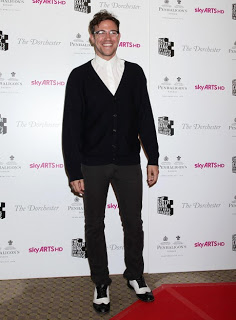 Every discerning gentleman knows that no wardrobe is complete without a multiple array of cardigans - indeed they are the perfect item whatever the season; in winter they can provide extra warmth through layering and in summer can be worn in lieu of a coat.
Aside from practical considerations, cardigans are one of the main tools in a man's arsenal if they have made the conscious decision to upgrade their look to "dashing". I myself have
previously espoused
the virtues of teaming a cardigan with a smart trousers and shirt combination and a quick glance to the left shows Will Young modelling this look to perfection.
Whilst, in days gone by, knitwear was associated with the dress sense of the older man, recent re-evaluation has seen people take stock of the errors of their ways - it is now an integral part of many brands' catalogues and is recognised as an essential component of men's wear. Here are some fantastic examples of knitwear from
Hacketts
which all men should consider adding to their look: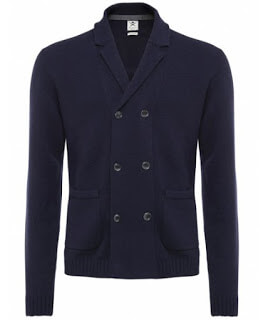 This playful
Navy Double Breasted Cardigan
is the epitome of debonair and contemporary. Perfect for teaming with a tie-less crisp white shirt if you would like to project the image of dapper chic sophistication.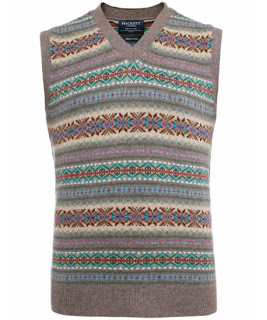 Tank-Tops remain one of the most underused items in male attire - something which any self-respecting smart dresser should look to rectify. This
Men's Fair Isle V-Neck Tank Top
is a perfect example of an item that can be used to add some subtle, understated vibrancy to a formal outfit - with or without a jacket, the item is a perfect complimentary piece for any smart ensemble, adding a touch of casual character to your ensemble.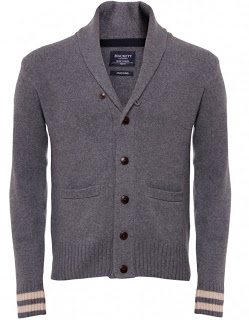 For those looking for a more informal piece of knitwear to incorporate into their day-to-day wear, this £84
Shawl Neck Cardigan
represents fantastic value for money.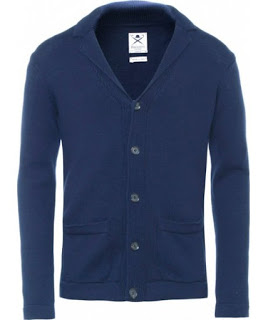 The final item on my list is currently retailing at £112.50 which, at nearly 50% discount, represents another eye-catching deal. The
Navy Blazer Cardigan
should form the backbone of many a man's outfit.
*