Recently I
wrote about one of the more well known Japanese fashion brands Uniqlo
as part of a mini-series on Asian trends. For this post, I intend to look at some of the lesser known brands from The Land Of The Rising Sun and a few of my favourite products from each of these companies.
As a
proud Yorkshire-man
I believe that the humble flat-cap is one of the most under-rated pieces of clothing a gentleman can use to spruce up his appearance. (I must add the caveat that when I wear my glasses with such a piece of headwear I suffer from the self-diagnosed "Moby Syndrome": The affliction that states all white men who team glasses with flat-caps instantly become doppelgangers for the bald pop star.) This above
Patchwork Check Flat-cap
is currently available on the
YESStyle
site which should be the first port of call for anyone looking to investigate Asian fashion in the West. Flat-caps made from cheap material can have a hint of the Emmerdale about them but, when patterned like the above picture, they can become vibrant and vital. This item was made by
Grace
, a Japanese head-wear manufacturer who, since 1991, have made an array of high quality hats and caps in styles as disparate as knit caps, beanies and berets. To view more of their designs click
here
.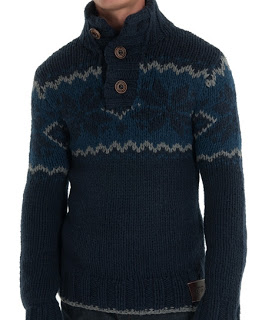 S
uperdry
are the only one of the three brands I mentioned today who have a presence on the high street in the UK. What is most peculiar is that their main business in Great Britain comes from their less-than-stellar coats (there is a whole other post to be had concerning the general inability to find decent men's coats on the high street in the last five years). Thankfully, however,
Superdry
do provide many items for the more refined dresser including this rather lovely
Coxwain Henley Chunky Knit Jumper
. The only thing that I really love about the winter (except for
Christmas
of course) is that the cold weather allows us to wear big woolly jumpers like this one!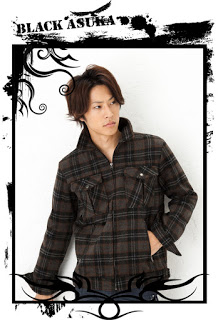 This
Black Asuka Dual-Pocket Plaid Jacket
is also, like
Grace
, available on YESStyle (and is actually designed In-house by the company). Although it is not the ideal piece of wear for the forthcoming winter months it is, at only $31, an incredible piece of value that can be bought in advance for next Spring. Decent light jackets are essential for a man's wardrobe and this would make a perfect addition.
Black Asuka
are a good example of an Asian brand mixing Western styles (American youth culture with a splash of Italian refinery) with Eastern vibes to create a great amalgamation. Recommended.