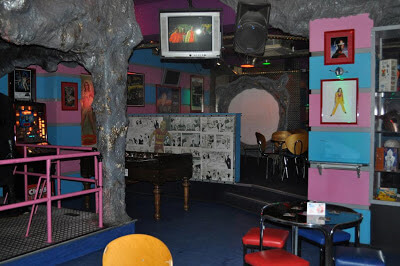 When it comes to blogger meet-ups there are two things that often get overlooked: the North (which is inexcusable) and male bloggers!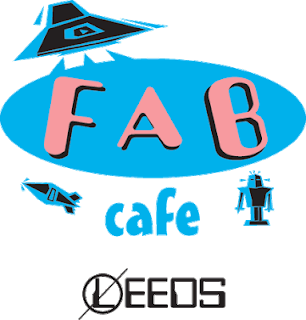 So, in order to combat this, I thought I would invent something spectacular to put these two wrongs right – the first ever (non media organised)
Leeds Blogger Social
. As I spend my days talking to ladies about shoes (as part of my day job rather than a hobby) and my nights being a more traditional man (cheering on Leeds United and watching Ugly Betty) my idea was to come up with an event that could mesh these two polemics and create a night which could be enjoyed by all – men and women, #fbloggers and #bbloggers, Lifestyle and Film bloggers alike.
In short, my utopian view for a
Leeds blogger meet-up
involves (but is not limited to) the following:
Retro bar
, retro sweets, drinks, goodie bags for the ladies, The Rock laying the Smacketh Down to entertain the men, great company, networking, food and goodie bags (not sure if I mentioned that one). Basically just a relaxed, informal night where we get to chat to each other, have a bit of fun, maybe a drink or two and go home with more things than we arrived with!
The current plan is to meet at
Fab Café
on Monday 28th January between 6 and 10 and mingle whilst the
Royal Rumble
plays out in the background. If wrestling isn't your thing then get chatting with your fellow bloggers or, alternatively, sit back and enjoy the biggest names in the world of Sports Entertainment go toe to toe. Or, if you can multi-task like myself, do both! What other opportunity will you get to meet new bloggers whilst watching The Rock put some boots to asses?!?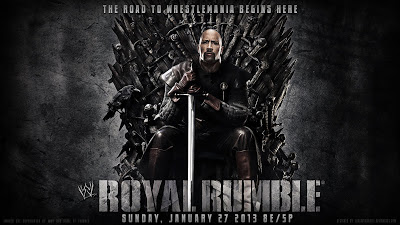 Sound good? Well of course it does!
If you fancy it (and you really should) please leave your name and your e-mail address below so we can be in touch to arrange your bespoke goodie bag! If you can't make this event but would like to be kept up to date with future meet-ups (if this one goes well I will be looking to host another event but at the weekend and another unusual venue) please feel free to leave your name or contact me at kieronjcasey@googlemail.com
Please also feel free to bring non-blogger friends, plus ones, etc - the more the merrier!