Today's guest post is by Igor Termenon who works for a digital marketing company, specialising in fashion clients. He also freelances as a fashion photographer in his spare time, having shot for numerous publications including Vice, New York Magazine and Nylon Guys.
Long gone are the days of the 90's Justin Timberlake and his regular fashion faux pas. In the last few years, the "Cry me a river" singer has gone through a style transformation to become a truly dapper gentleman.
Want to steal Justin's look? Here's the ultimate guide to get his style and increase your chances of dating a Jessica Biel look-alike!
Remember when Justin and Britney coordinated their double denim outfits? Or when he decided to rock cornrows? Well, you don't have to remember because Justin seems to have learnt from his past fashion mistakes and can now be considered a style icon.
The new Justin has swapped jeans for formal trousers and trainers for Oxford shoes. It just might be a marketing strategy to promote his latest single "Suit & Tie", but we don't really mind as long as the singer keeps offering us some classic menswear inspiration!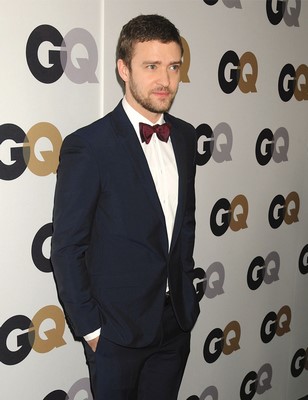 You've probably heard it before: it's all about the fit. Justin seems to keep this in mind every time he attends a premiere or press event. Since he decided to go for a more formal look, the singer has been rocking suits that fit to perfection.
When buying a suit, it's better not to pay that much attention to the price tag and focus on choosing a silhouette that works with your body type. Forget about baggy shapes and go for a slim fit but always keeping in mind your size (and comfort).
The shirt
The white shirt has become Justin's staple, a classic choice that works well with any type of suit. Invest on a
designer shirt
-like the ones show on the Polyvore above from farfetch- if you want this piece to last for a longer period of time.
Another great choice is a striped or checked version of the white shirt, but always keeping in mind the patterns on the suit.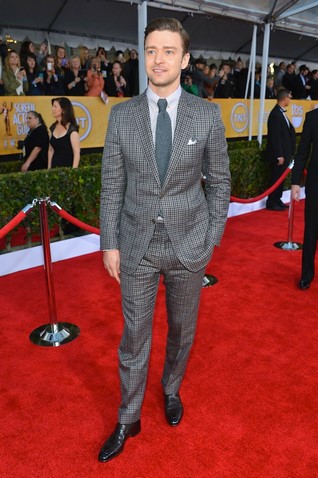 For most of us,
wearing a bow tie
on a daily basis is unfortunately not an option. This gentleman accessory should only be worn on certain occasions and Justin is lucky enough to be frequently invited to this type of events.
If you're attending a formal event and want to channel Justin's style, go for a bow tie slightly bigger than the regular size.
Once you have the perfect suit and shirt, don't ruin your outfit choosing the wrong shoes. Derby and Oxford shoes are always a great option, and some types (only some types) of loafers can also be a good choice.
If you're not too sure about colour combinations choose the classic option: black. For grey, nave blue and checked suits, brown shoes are also a dapper alternative.
The hair
Justin's hair has played an essential role in his style transformation - getting rid of those blonde curls has been one of his best decisions. The singer has now straightened his hair and combed it to one side, adopting a classic style that seems to fit better his new outfit choices.