One of the problems with sticking to high street brands when populating a wardrobe comes with the factory replication of designs; there's no guarantee that your purchase might not end up being "ironically" mass-embraced by gangs of "ITV indie" fans for example.
Bakso
, however, are a company which aims to re-address this situation whilst also simultaneously giving new artists a platform with which to display their designs - it's a win-win scenario!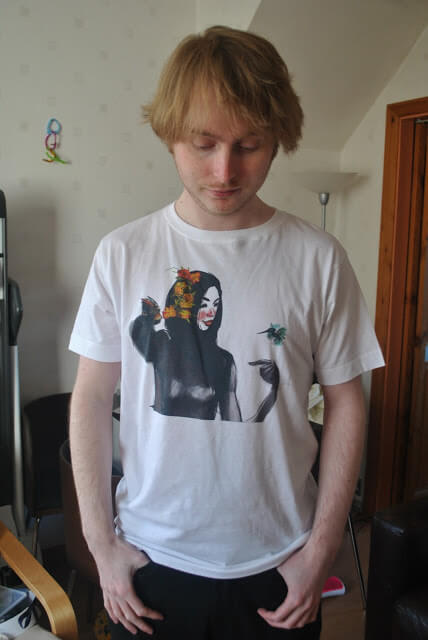 With the aim of showcasing the most vibrant and unique designers around, giving the artists complete freedom when composing their T-shirts, the brand have declared that "Monotony is Lobotomy" as a kind of mantra - something reflected in the eclectic range of items on display. What makes the site even more fantastic is the collaborative community nature which allows for all designers and customers to interact and swap feedback with one another; not something a shopper would be able to do with a top bought from the high street!
Equally as important is the fact that Bakso items are not made in sweat shops and, instead, are created by adults on a living wage. On top of this, the products come in biodegradable packaging - the green credentials could not be any better!
The T-shirt design I'm wearing in these photos (in my best "blogger pose") is a design called
Yan Yan
by
Memuco
. As with the majority of the designs on site, the product is available for both male and female shoppers and is a perfect illustration of the weird and wonderful choices available. The fit was perfect and even cuter in real life than it appeared on the site. The great thing is, if this T-shirt isn't something you love, there's a whole array of designers and styles for you to browse. Perfect for those looking for something unique and a bit askew for their wardrobes.
* This T-shirt was kindly provided to me by
Bakso