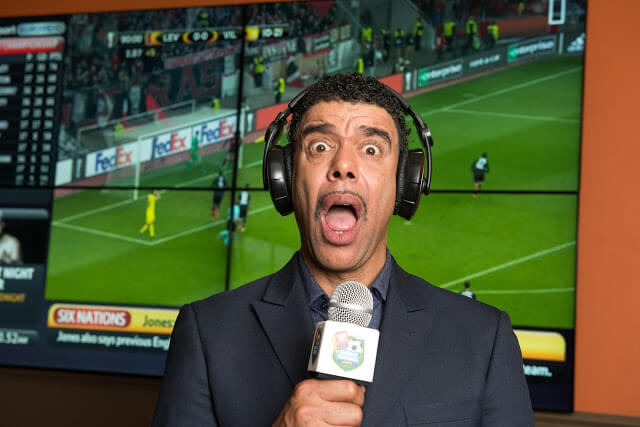 If you've followed me on
Twitter
this Premier League season, you will know that I have a love/hate relationship with Fantasy Football. I love the game and, in return, it hates me.
Over the course of the year I've "captained" Adebayor when both my heart and my mind told me not to. Jason Puncheon, a long-time favourite of mine, flattered to deceive points-wise. I had Robert Huth in my team ("Ireland 2") when Leicester's cavalier attacking left them vulnerable at the back; I had swapped him out by the time they became the most defensively resilient team in the country. My skill, it would seem, would be to pick the worst possible players at the worst possible times like Howard Wilkinson circa 1996.
Thankfully my bad form may not be as useless as I had once thought.
Pub chain Flaming Grill have launched a new competition with players such as myself in mind. To coincide with this summer's Euros,
Not So Fantasy Football
is offering a cash prize of £500 for those who can pick the worst performing team. As I cast my mind back to my selection of Memphis Depay in my team, I begin to wonder if I'm in with a shout and imagine how, exactly, I will spend my winnings. Maybe a subscription to Fantasy Football Scout's premium service for the next few years?
Chris Kamara, a legend in my hometown of Bradford and a cult favourite for Leeds fans like me, has helped launch the competition: "Last year we scoured the nation for the UK's worst performing local football teams. This year we thought why not make it international, we want our guests to play the role of Football Manager and select their own team of flops, bottlers and hatchet men."
Unlike regular Fantasy Football, there's no budget to bear in mind when choosing one's team. The only considerations are which formation to select (from 3-5-2, 5-3-2, 4-5-1, 4-3-3, or the classic 4-4-2) and how exactly one would go about selecting the worst possible players. The other limitation I had noticed is that every team going to the European Championship this summer has players available to add bar Northern Ireland and Slovakia - the two squads I had particularly hope to draw from.
Points - awarded for missing penalties, getting booked or sent off, being substituted or conceding goals - can also be deducted for positive contributions such as clean sheets or goals. So, I ask, is it worth adding Rooney to my team on the assumption he'll fail to score from midfield, sky a penalty and get sent off in an act of petulance? Or do we fear he'll ruin our team by hitting a miraculous vein of form at the right time for England but for the wrong time for terrible Fantasy Football players like me?
To read the rules, get tips and enter, click
here
.