It's that time of the year once more – a time our hearts enlarge with the spirit of giving, the season of kinship and joy, and a period in which the internet becomes full of Christmas Gift Guides.
Whilst the gift many of us want – a safe return to the EU – is simply unpurchaseable, there are, of course, an almost infinite number of items we can purchase for our loved ones this Yuletide. This blogpost, then, will whittle these down to the crème de la crème of potential presents and act as a (hopefully useful) guide for my readers who are uncertain what to get for the men in their lives.
The first gift I am to suggest is one which I can recommend as one that will more than likely be incredibly well-received by your male recipient and, if you're looking for a bit of peace and quiet, an item that will grant them hours and hours of distraction.
Football Manager 2017
, the latest installment of the greatest game series known to man, is an in-depth soccer simulator which gives the player micro-management options over every single aspect of his football team from their training regime through to the hiring and firing of coaches and back-stage staff. With the newest iteration featuring the largest database yet plus a new "social media feed" (to keep you up to date with fans murmurings with regards to your performances), this is easily the most complete and satisfying episode of the franchise and, like previous version, is one that will enchant (and infuriate) players for an ungodly amount of time.
This writer is currently in the middle of a campaign to bring Bradford City back to the Premiership – I've laughed, I've cried and, occasionally, punched the air with real glee as my attacking substitutions pay dividends. Thanks Sam McQueen!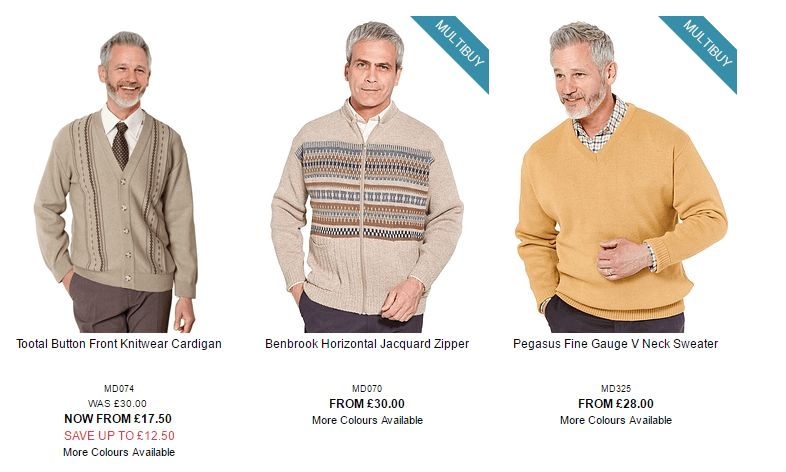 The second item I recommend is more sartorially minded.
Long-time readers of the site will know just how infused I am by knitwear and will recall my repeated declarations that all men should look to fill their wardrobes with more such items. Unsurprisingly I stand by this decision and, particularly so as we head towards the cold winter months ahead.
Whilst I have a personal fondness for a formal cardigan, I don't think it's particularly easy to go wrong with pretty much any woollen item – I would suggest, however, that
Chums
are a menswear site certainly worthy of perusal. Each of their items are incredibly reasonably priced and if any of my readers feel like rewarding me and the hard work I put into my words throughout the year, I'd recommend casting your eye in the direction of this
Benbrook Jacquard Cardigan
in particular. These are dignified and classy whilst also providing cosiness - integral criteria for all gentlemen's wardrobes this year!
Finally, and a great way of being ahead of the curve, would be to purchase
The Shinkai Collection
on DVD.
The Japanese director,
regularly described as the new Miyazaki
, is due to have one of his films appear in UK cinemas for the first time ever.
Your Name
, released at the end of November, is certain to win other a whole new army of followers to his exquisite, pathos-filled melodramas and satiate the hole many of us have in our hearts for new Studio Ghibli projects.
So, to be really impressive, and a touch hipster, you could do much worse than to purchase the animation retrospective of one of the great, and so far largely underestimated, film-makers of our time. Including in the collection, alongside features
Voices of a Distant Star
and
The Place Promised In Our Early Days
, is an exclusive 44-page booklet chronicling the art, development and the production of his movies. These are rich and stunningly humane animations and which could make perfect stocking fillers.