On the many occasions this writer has tried to discuss British film with people from Korea, America, Zimbabwe or anywhere else, the same embarrassing conclusion is usually reached. The UK's movie output, as far as outsiders are largely concerned,
primarily detail the lives of affluent, white middle-class folk
, often existing in
states of obscene opulence
.
Thankfully, the way we consume media is changing and so to are the creative forces behind them. Budding movie-makers, comedians and entertainers no longer need to gain the backing of industry money for their creations to find an audience. Indeed, with Youtube now a central part of our lives, the traditional paths to releasing films and for breaching the public imagination are being irrevocably altered.
Jovian Wade, Dee Kaate and Percelle Ascott - a comedy trio known as
Mandem on the Wall
- are one such example. Whilst appearing as actors on TV shows such as
Eastenders
and
Doctor Who
, the three best friends have also began carving out a rather sizable niche for themselves on the web. Their on-line platform
Wall of Comedy
has seen their digital reach grow to include over 2.6 million Facebook followers and 100'000 Youtube subscribers - figures which illustrate perfectly a largely hitherto untapped audience for those in the British film industry.
This looks all set to change as the Youtube stars are due to
follow in the footsteps of KSI and Caspar Lee
with the release of their own partially-
BFI
funded big screen outing. Directed by Sheridan de Myers,
The Weekend
tells the tale of three young wasteman Londoners who stumble upon a huge sum of money which they conspire to spend in the most lavish manner possible - it is only when they find that the money they've thrown away belongs to a violent villain that their dreams become nightmares.
Prior to the 2nd December theatrical release of the movie (please
check here
for cinema screenings), and the VOD & DVD release on the 16th of the same month, I was delighted to get the trio's thoughts on their transition to the big screen, bringing authenticity to cinema and if any of their real life experiences mirrored a largely forgotten Richard Pryor film.
For someone who has never heard of Mandem on the Wall, how would you sell them on your latest film in a sentence or less?
SuperBad
Meets
The Inbetweeners
, but with black guys.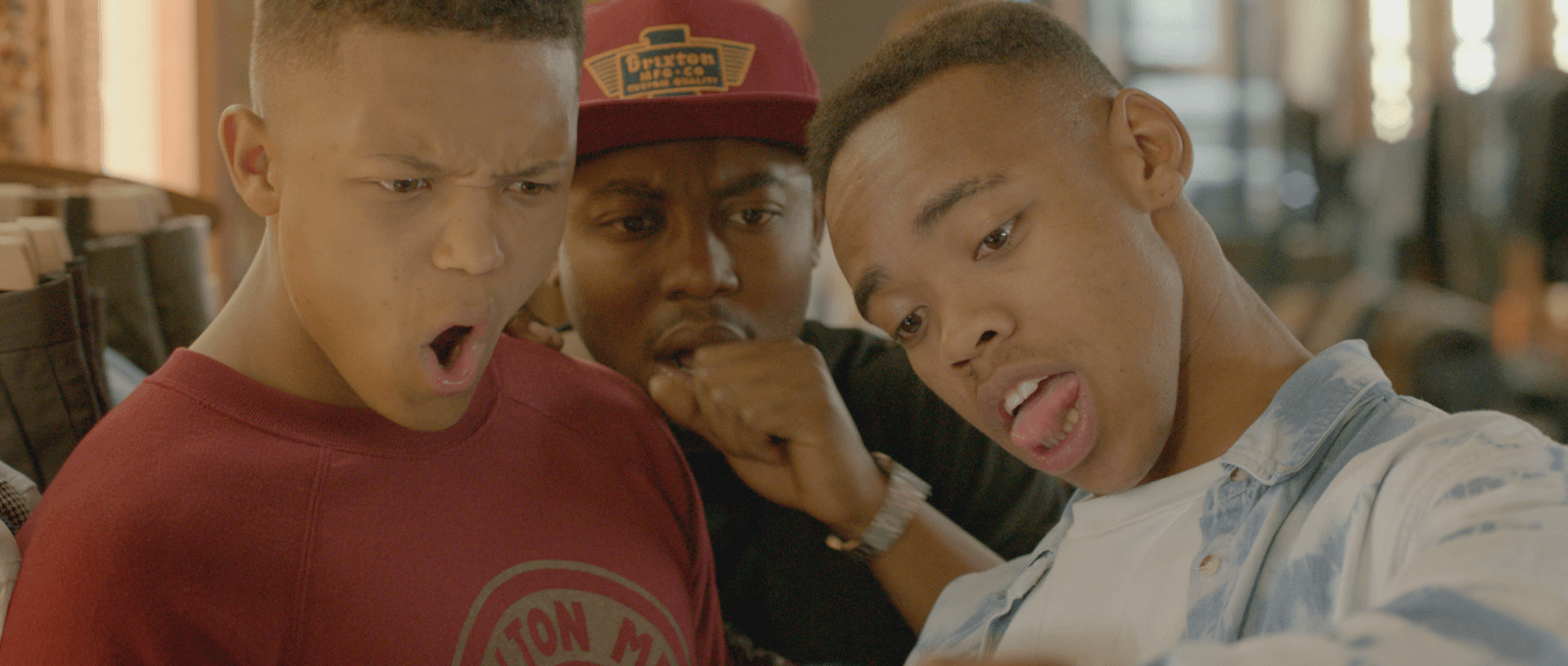 After working together on The JPD Show and Wall of Comedy, The Weekend is the first feature film the three of you star in as a collective. What was it that attracted you to this film and how did you get involved in the project?
We wanted to be a part of the project because it was a film about youth culture with black characters without a negative connotation; most urban films have negative plots even down to the title of the films -
Shank
,
Kidulthood
,
Sket
,
The Intent
. We wanted to be a part of a film which didn't push a story with stereotypical characters but a story which was authentic and showed a different light. We had been writing a film at the same time so the timing was just right.
Mandem on the Wall is probably best known for shorter sketches, skits and parodies. Was it always your aim for the group to eventually make a movie like this? And what were the challenges of expanding from short-form content to a full-length feature?
Yeah it has always been a part of our plan. We used sketches and skits and parodies to get our name out there as comedy travels faster online than any other genre, and shorter sketches are more digestible for the online community. But we were writing a film and were about to embark on the journey to create our own film anyway so this was like a fast track because we loved the script and the team behind it so it all made perfect sense.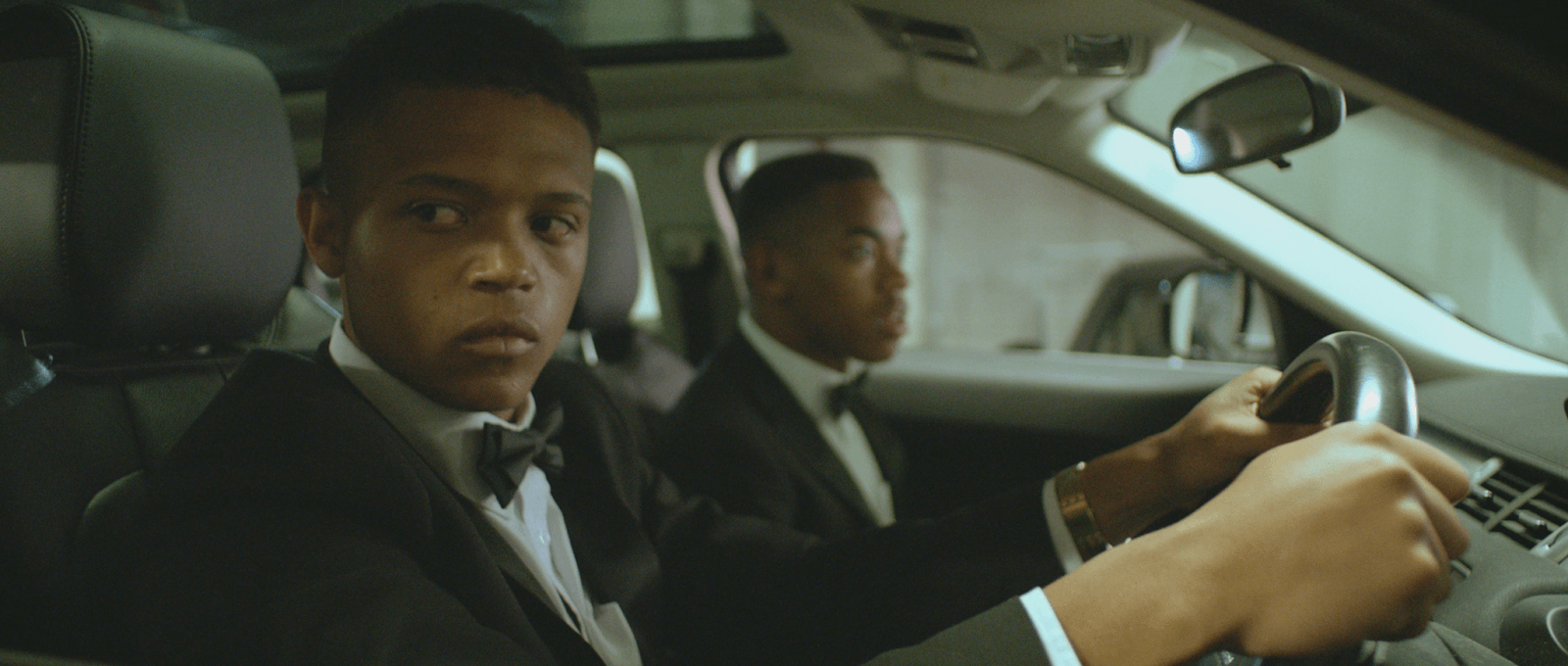 Many British comedy films, particularly the likes of those written by Richard Curtis, seem to focus almost exclusively on middle-class white people. The Weekend, which has black talent both in front and behind the camera, is a welcome change from this. Do you think there has been an institutional conservatism in the British film industry which has seen funding committed to trying to replicate the success of, say, Notting Hill rather than towards more youth-oriented or urban independent films?
Yes, definitely, and this is why we felt the need to be a part of this film and see it through to the end pushing as hard as we could to make things happen. It's been too long seeing every film outside of the black community's being made and supported and we felt it was about time we get our film created and start a legacy of comedy films with strong characters with positive messages.
We've seen in recent years how social media, and the way it's possible to grow loyal audiences organically, has revolutionised artists' relationships with their fans. Do you think, with the increase in popularity of social media and crowd-funding platforms, we'll begin to see a more diverse British cinema with new voices whose films would not otherwise be funded? How do you think Youtube will change the way films are made?
Yes definitely, I think the way that the internet is giving opportunities to young creative is brilliant. Its allowing us to create with out having to wait for big broadcasters to come and fund our work, we no longer are looking at being on TV or being in the cinema as the be all and end all. Even if you look at
KSI's new film
which went straight to streaming and DVD, even though it could have easily been on cinema release, it just shows how things have changed and the more we progress as a scene is the more opportunity we can gives ourselves and fund our own projects.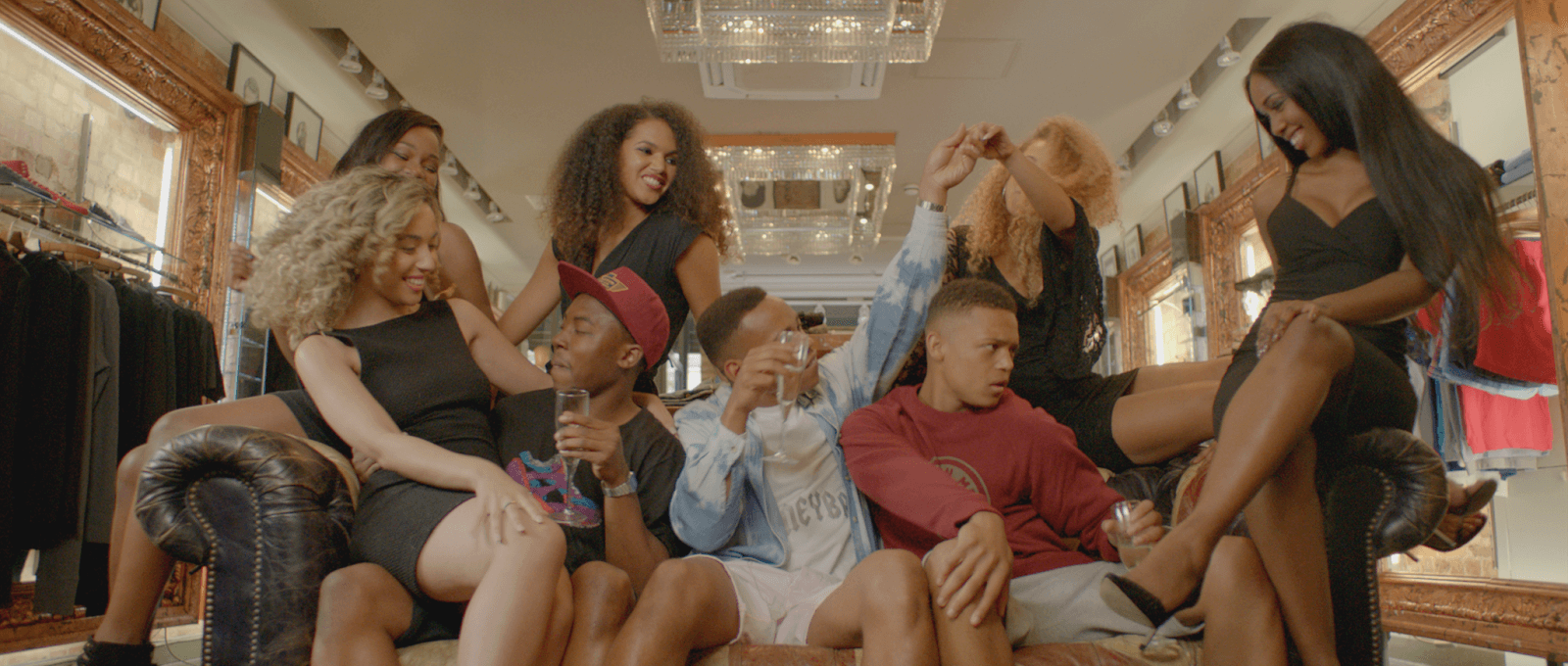 In The Weekend, your characters Derrick, Malcolm and Tyler come across an extravagant amount of money which they blow on cars, casinos, champagne and other debauched indulgences.
What's the stupidest thing you've ever wasted your money on? Have you ever gone full-on Richard Pryor in Brewster's Millions crazy on a night out?
Haha unfortunately not. I know it's a boring answer but we would have to lie in order to give the juice you want as we don't actually waste our money we just put it back into our content and funding other creative to grow our scene.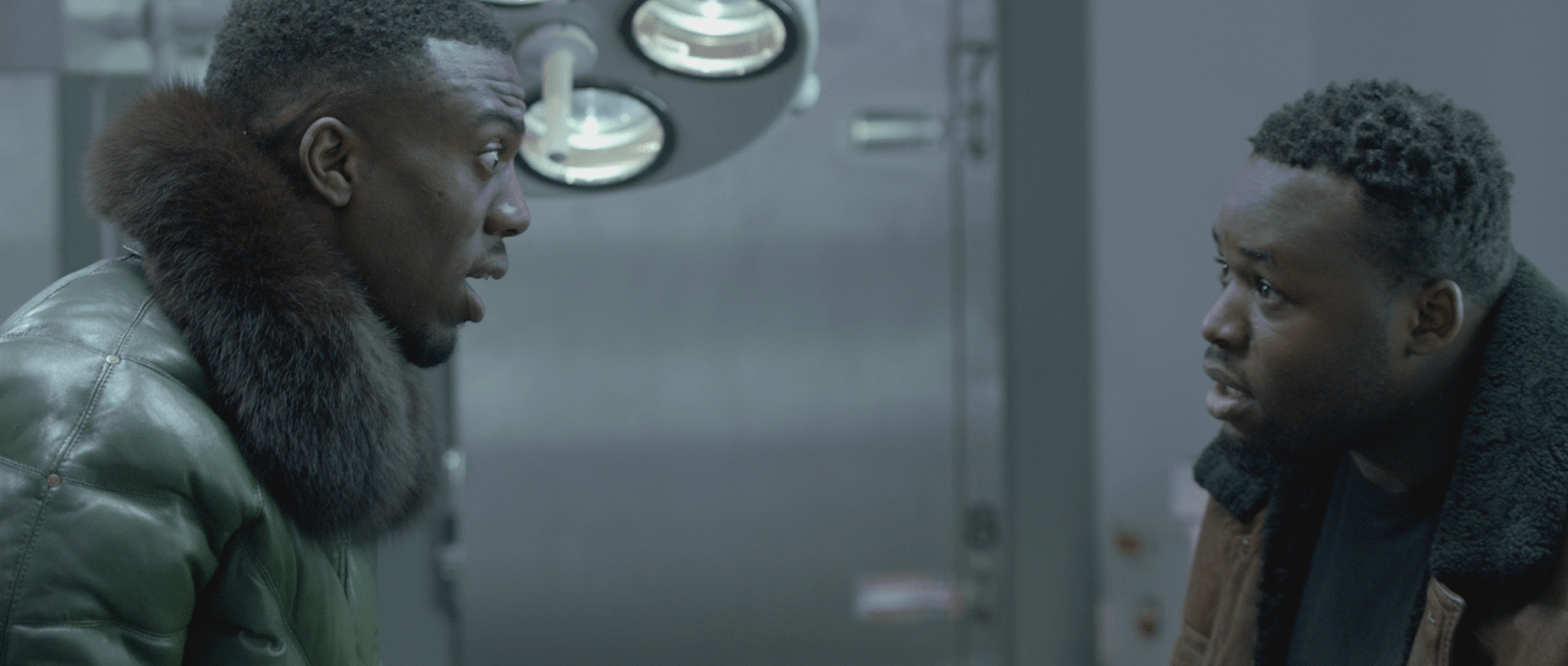 The Weekend is being released in theatres at the start of next month before becoming available on VOD. What are your hopes for the movie?
Our hopes for the movie is that people enjoy it and it sets a precedent to get more films of this nature created and allows the big guns to support us in the future and take a chance on work they haven't seen or see as "Risky" or " Niche" because we aren't. There is a clear audience for us!



Finally, what advice would you give to any people reading this who want to copy your success?
We would say don't try to copy our success, everyone's journey is different. But get around like minded people and work hard as hard work beats talent when talent doesn't work hard.