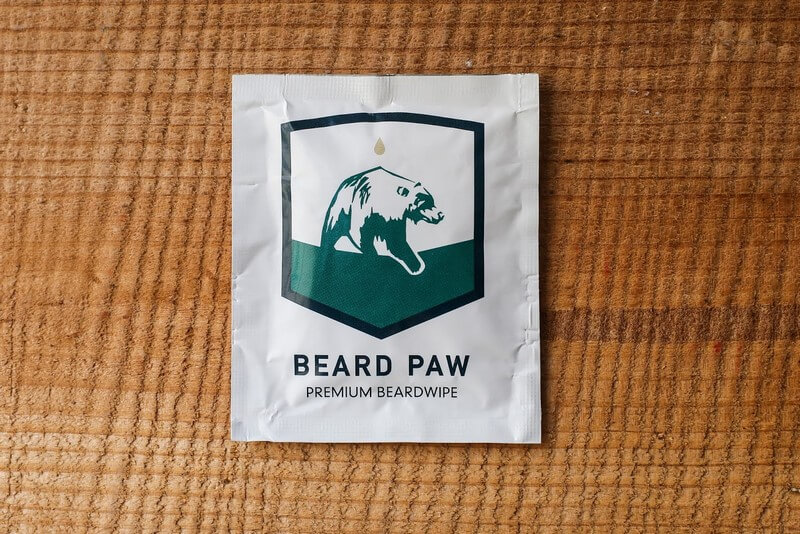 Modern masculinity has reached something of a paradox.
Whilst male grooming (at least in its current widespread iteration) is something of a recent phenomenon, it is also one of the
fastest growing industries in the world
. High-street stores, ones which once stocked only the most perfunctory and basic of shaving equipment, have expanded their shelves to include multiple ranges of face creams, gels, moisturizers and hair treatments. Pampering one's self, and looking after one's appearance, is easier than it's ever been.
Simultaneously, however, mainstream men's style has largely taken a turn to the hyper-rugged - no longer are lengthy beards, hirsute displays of testosterone, the sole preserve of lumberjacks and out-door labourers. Such facial hair is now favoured by everyone from Fabian Nordstrom to the barrister who serves your Starbucks whilst inviting you to his latest anti-folk night.
Bridging this divide, then, are the Brooklyn-based
Beard Paw
. Understanding the dual desire of modern man to signpost their virility with lengthy facial hair whilst, also, taking pride in their appearance, the brand have created a unique item aimed at a male audience. Their slogan, "Refreshingly Rugged", encapsulates this perfectly.
Although, as noted, its not at all difficult to come across scores and scores of male skin and hair products, one item which appears much rarer in the grooming market is, potentially, an equally vital one. Beard Paw's innovative pitch, then, is a wipe for one's facial foliage - the product is, according to the brand themselves, "the perfect companion for the man who wants to stay fresh without compromising his schedule or lifestyle." I was eager to find out how these wipes could differ from a traditional handkerchief or wipe - could they really exceed the efficacy of a standard napkin? What could Beard Paw offer that I hadn't already experienced?
Pleasingly, before even opening a pack of Beard Paw, I was taken aback by the crisp graphic design which is to be found on the brand's products. The first bite, they say, is with the eye and I was hugely impressed with the clear, concise logo - a great sign and one which filled me with confidence from an early stage. Yet, without a quality of product to back up the design, Beard Paw's success would be a solely superficial one. Thankfully, though, this wasn't to be the case.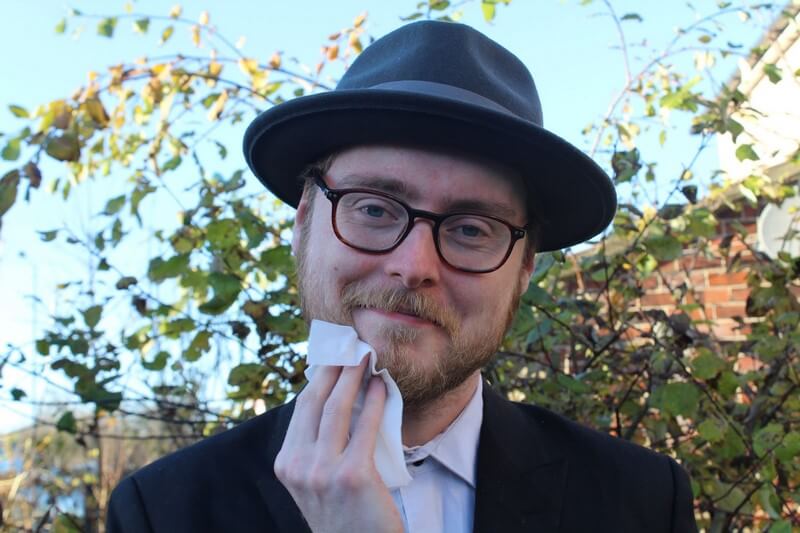 Each wipe, made from 100% cotton and entirely alcohol-free (ideal for sensitive skin), comes in its own individual sachet - they're easily stored in one's pocket or wallet and ideal to be on hand for a post-meal wipe-down. To the touch, Beard Paw don't feel at all dissimilar to a standard wipe but, importantly, what makes the product stand out is the manner in which it is manufactured. They're strong, sturdy and yet, equally, rather soft when run across one's beard. When it comes to removing debris from one's face foliage - froth and crumbs being the most obvious offenders - the wipes are just about perfect.
What makes the product stand-out, and will make certain that a simple handkerchief will always be considered second best from here on out, however, is the manner in which Beard Paw provide a revitalising freshness to one's face when used. Rather than simply just removing unwanted specks and flecks from our facial hair, the product combines both cleansing and aromatic ingredients so as to maximise the benefits of a wipe-down. Cedar and Eucalyptus grant the wipe user a pleasing earthy fragrance whilst a mild soap teamed with the conditioning properties of Grapeseend and Aloe oils allow our shaggy beards to look, feel and smell luxurious rather than simply untreated.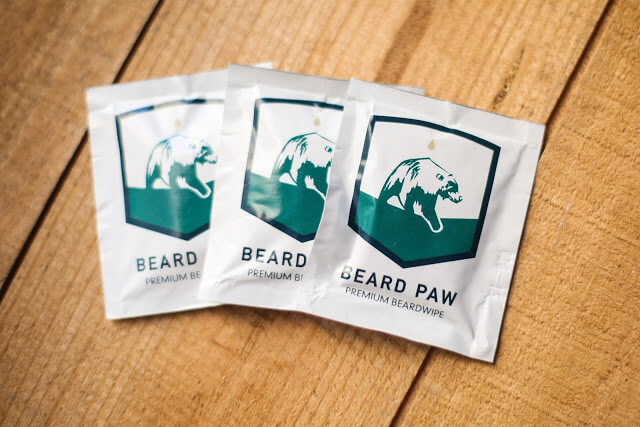 Retailing at very reasonable rates (a starter pack of 12 is available for just $9 whilst a "Bear Cub" box of 64 will set you back just $32.50), I'd suggest that Beard Paw are a brand that each of my bearded brethren familiarise themselves with.
You can find out more about Beard Paw at their US store by
clicking here
and their Global store (based in Sweden) by
clicking here
.