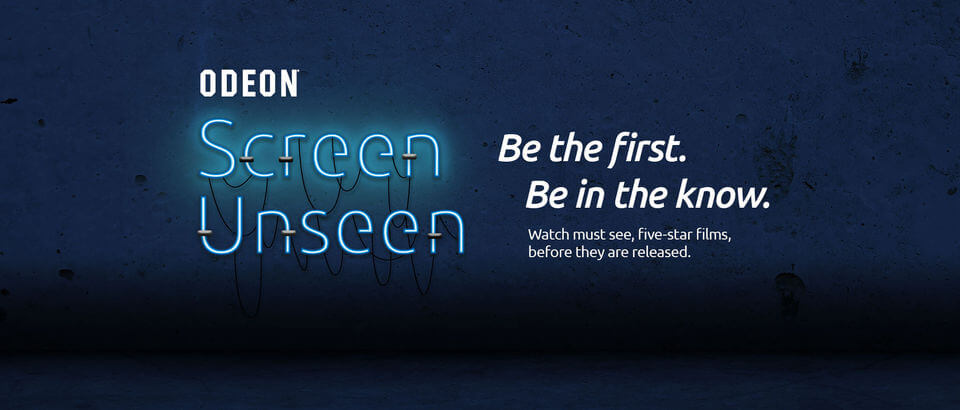 One of my favourite things about movies is the manner in which they can continually surprise us. Its impossible to forget, for example, the peculiar rain which appears from nowhere in the middle of Paul Thomas Anderson's
Magnolia
. On a more intimate scale, the meek earnestness which Paulie Bleeker (Michael Cera) reacts to the news of his impending fatherhood in
Juno
stunned me completely when I first observed it.
Even more exciting for me, is entering a screen and not knowing quite what to expect. At festivals I often find myself at screenings with little to no forewarning of what is to unfold - to this day, I can still recall with vivid intensity the wonder I felt as I sat through my first movie by
the director Mike Ott
, a man I'd never even heard of before the film's credits rolled.
One experience I had never had, however, was entering a movie theatre with literally no idea what I was going to see. Even at festivals, at my most daring, I would at least know the
title
of the feature I was set to view even if I was uncertain of any more details.
So, as I'm always keen to indulge in new cinematic experiences, I was absolutely delighted to learn of a new evening from
Odeon
- one which would allow me to attend an event entirely shrouded in mystery.
Screen Unseen
, to give the evening its full title, is a relatively new night hosted regularly by Odeon. Unlike traditional screenings, where one buys a ticket for a movie one has decided to view in advance, the film the audience will witness isn't revealed until the lights dim and the credits begin to show. Whilst clues are left on social media as to what the presentation may be, nothing is truly confirmed until the event is well under way. The only promises are that the movie screened will not yet be on general release (thus allowing yourself to be ahead of the crowd and, even better, most reviews) and that the feature will be a future 5 Star Classic. At just £5 per ticket, the value is rather excellent too.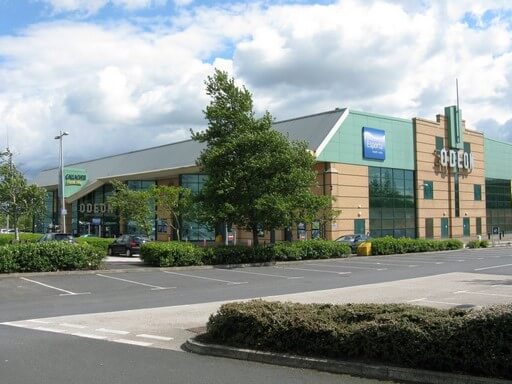 I was delighted then, to be invited to the latest iteration of Screen Unseen on December 5th. Previous movies shown at past events had included
I, Daniel Blake
(not just one of the year's best films but Ken Loach's most powerful in decades),
Room
(perhaps my favourite feature of 2016), and the critically acclaimed
Arrival
. Each of these had been among the years' most talked about - a fine pedigree has been established by the Screen Unseen brand and I was thrilled to attend the latest iteration.
As I arrived at the Leeds/Bradford theatre I became slightly giddy in a manner all film nerds can truly appreciate - what could possibly be in store for me? What treat lies ahead? I began to speculate in my mind, as excitement built, that I could be about to sit through
La La Land
or, maybe even,
The Birth of a Nation
. These were both guesses drawn from wild speculation and both inaccurate. Instead, the film I witnessed was one which I had been very excited about for a while; a story whose trailer had compelled and captivated me each time I saw it.
After a short selection of previews for forthcoming features, main event time rolled around. I surprised myself by feeling both anticipatory and a little nervous even. What was I about to see?
I'm very pleased to report that the movie I watched was the rather excellent
A Monster Calls
. The big screen adaptation of Patrick Ness' novel is a tale comparable in many ways to
The NeverEnding Story
and
Where The Wild Things Are
- the story of a young boy who seeks solace in fantasy as he attempts to make sense of the troubles in the world around him.
Here, Conor O'Malley (Lewis MacDougal) is bullied at school and returns home to a chemotherapy ravaged mother (Felicity Jones); a lady who is slowly wilting before his eyes. At night he is visited by a tree monster (voiced by Liam Neeson) who looks to console the youngster's suffering with his fantastic fables. Like all the best movies, J. A. Bayona's feature manages the feat of balancing grandiosity with the intimate. It is, at once, epic in scope and delicately personal. We marvel at the awe-inspiring aesthetics of wild monsters whilst we are touched by the struggles of one lonesome soul. I left the screening invigorated, charmed and immensely moved.
For cinephiles like myself, or those who just fancy doing something a little bit different with their evenings, I can't recommend the Screen Unseen experience enough. Although the screenings are regular (with the next due on December 12th), I'd recommend signing up to their newsletter (by
clicking here
) to be kept up to date with each installment of the event. I'd also note that, if you want to try and figure out which film will be screening at each event, you can follow a trail of clues left by Odeon on
their Twitter account
. (Be sure to check the hashtag #OdeonScreenUseen too!)
Screen Unseen represent a thrilling chance to broaden your pallet and to experience movies you may not have otherwise seen. Why not take a leap into the unknown?